What's Worth Watching: 'Nashville', 'Happy Valley', 'The Americans' and more for Wednesday, March 16
Nashville (10/9c, ABC): Not even the vulture paparazzi, and the bride's chronically pouty daughters, can spoil the impending nuptials of Rayna (Connie Britton) and Deacon (Charles Esten) as the enjoyable musical soap returns from a long hiatus to continue what might be its final season. Juliette (Hayden Panetierre) is nowhere to be seen, though, and Avery (Jonathan Jackson) might just have a meltdown trying to cover for his estranged spouse.
Happy Valley (Netflix, available Wednesday): The second season of this terrific British import reintroduces us to police Sgt. Catherine Cawood (Sarah Lancashire): tough, blunt, weary and wry, possibly my favorite lady copper since the glory days of Helen Mirren's Jane Tennison (Prime Suspect). She's dealing with a new serial killer, a case that puts her back in uncomfortable proximity with her jailed nemesis, Tommy Lee Royce (Grantchester's James Norton), who's scheming from behind bars to make Catherine's life miserable. Gripping, grim and absolutely binge-worthy.
The Americans (10/9c, FX): The suspenseful screws turn ever tighter in the fourth season of this brilliant espionage thriller, as secret spies Elizabeth (Keri Russell) and Philip (Matthew Rhys) deal with the fallout of letting daughter Paige (Holly Taylor) and Philip's faux wife Martha (Alison Wright) in on their secret.
Hap and Leonard (10/9c, SundanceTV): The funky, fetching caper—or, as sullen Leonard (Michael K. Williams) sees it, a "hippie scavenger hunt"—advances to the next level as Hap (James Purefoy) dives into gator-infested waters to retrieve the sunken loot, as we piece together more of his twisted history with Trudy (Christina Hendricks).
Inside Wednesday TV: After last week's grueling ordeal and wrenching evacuation of a tribe member, CBS's Survivor (8/7c) mixes things up again by having all three groups drop their buffs and realign with new teams. … A spring break from hell for the collegiates in the Heck family on ABC's The Middle (8/7c), as both Sue (Eden Sher) and Axl (Charlie McDermott) spend their holiday at home recuperating from wisdom teeth surgery, while Brick (Atticus Shaffer) tries to impose new house rules. … A little bit Green Acres, a little bit Arrested Development, Pop's wacky Schitt's Creek (8/7c) is back for a second season with back-to-back episodes, and is already renewed for a third, with patriarch Johnny Rose (Eugene Levy) and his family stuck in the backwater after failing to sell the town. … Keep an eye on the Top Five remaining contestants on Syfy's Face Off (9/8c). They're designing Cyclops this week, and the guest judge is an actor who's played one: Douglas Smith, of Percy Jackson: Sea of Monsters. "Eyeballs are actually a passion of mine," says one of the artists. And Face Off is a passion of mine. Some of these make-ups are absolutely eye-popping.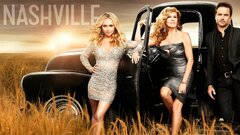 Powered by