Enter to Win: 'Outlander' Season 1 on DVD
Romance, time-travel and bodice-ripping scenes to make you sweat—Oh, my! Those are just a few of the things you'll see when you watch Starz's Outlander.
Based on the bestselling book series by Diana Gabaldon, Season 1 of the series opens with 1945 combat nurse Claire Randall (Caitriona Balfe), who's mysteriously transported back in time to the Scottish Highlands of 1743. Although she meets a kind soldier named Jamie Fraser (Sam Heughan), Claire must make a lot of difficult choices to survive in her new world, and the stakes—and romance—gets higher and hotter with each of the 16 episodes.
PHOTOS: 26 Romantic Outlander Scenes From Season 2
To help you get swept up in the romance, we're giving away 3 sets of Outlander Season 1 DVDs (Volumes 1 & 2). This great set, which is available now on DVD, includes bonus features and featurettes, including one about the show's gorgeous costume design. Just make sure you have plenty of time to catch up on Season 2, which premieres on Saturday, April 9. So enter below and maybe you'll get lucky! And don't forget to share this sweeps on Facebook and Twitter! Every time one of your friends enters, you'll get a bonus entry of your own.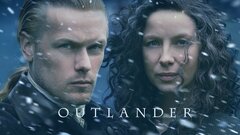 Powered by