The 'Hap and Leonard' Cast and Creators Share Fave Noir Dramas
SundanceTV is going back to the '80s with its new series, Hap and Leonard.
The noir drama—based on the novels by Joe R. Lansdale—follows Hap (James Purefoy) and his best friend Leonard (Michael K. Williams), as they embark on a get-rich-quick adventure. They're recruited by Hap's ex-wife, Trudy (Christina Hendricks), and her new crew…the latter of whom don't know exactly what to make of the childhood buddies.
With the six-episode series around the corner, we asked the cast and creators (Jim Mickle and Nick Damici) of Hap and Leonard to share their favorite noir influences.
PHOTOS: Scenes From Hap and Leonard
Jim Mickle (Creator/Director)
Where We Know Him From: Along with co-creator Nick Damici, he wrote/directed Cold in July, Michael C. Hall's first film role after Dexter concluded.
Favorite Noir: "Blood Simple is a perfect [noir], because it's early unfiltered Coen Brothers. Even with Cold in July, that was the big reference or the big landmark. There was this genre of southern noir in mid-90s: Last Seduction [and] Red Rock West [both of which were directed by] John Dahl. It's this whole genre that existed in a tiny little bubble, but there hasn't been much more until No Country for Old Men popped up. For me, that's my little holy grail, that time period. Which is perfect for us, because a lot of those movies were made in '92, or something, so it's not that big of a reach."
Nick Damici (Creator)
Where We Know Him From: In addition to his work with Mickle, Damici appeared in NBC's The Black Donnellys as Ray.
Favorite Noir: "Television-wise, the series I thought of was Rockford Files, and Starsky and Hutch. They all have a mystery, they all have action, but they also have that sense of humor to them that makes them work. That was the key element here—coming back to that, the characters are everything in this. I think that was the main thing in writing it. For Jim and I, the characters had to be consistent. What I found interesting is even though the books are a throwback thing to the '80s and this and that, we felt strongly about sticking to that, it's all relevant. Leonard being gay is a relevant point. It's still relevant, if not more so now. The war we're dealing with now, [in the show] it was the Vietnam War that Hap was against, and Leonard served. There's a way to explore things from then and make it pertinent now. It's always interesting to use the craft to be socially relevant. It's what Jim and I love and what we've always done in our past projects: use it to be relevant to something that's going on."
James Purefoy (Hap Collins)
Where We Know Him From: He played serial killer Joe Carroll on three seasons of Fox's The Following and Mark Antony on two seasons of HBO's Rome.
Favorite Noir: "The '80s weren't known for noir TV—I guess Hill St. Blues and some episodes of Moonlighting might be as close as you might get. But movies were a different matter. The ones that left the strongest impression on me were Blue Velvet, a terrifying study of what goes on behind the white picket fence of small town America, and the Coen brothers' Blood Simple, which was unbelievably stylish and scared the bejesus out of me. Sex, Lives and Videotape, although I'm not sure if it's noir, is certainly worth viewing purely for James Spader's performance and Andie McDowell's astonishing on-screen blush when asked a personal question. I've never seen that repeated in any film since."
Michael Kenneth Williams (Leonard Pine)
Where We Know Him From: He played Omar on HBO's critically beloved drama, The Wire and Chalky White on HBO's Boardwalk Empire.
Favorite Noir: "One of the main things I found interesting about Leonard is that whenever you see the big war movies, or the post-war movies…it's mostly just white men. You see their stories; you see it from their point of view. The only movie where Hollywood dealt with the black experience post-war was a film that made me want to become an actor, called Dead Presidents. That's the first and only movie I have ever seen that dealt with the black experience post-War, and what black people had to deal with coming out of the war and where they were at. It was important for me to tell that side of the story."
Christina Hendricks (Trudy)
Where We Know Her From: She played Joan on the Emmy-winning AMC drama Mad Men.
Favorite Noir: "I went back and watched the movie Cold in July, which is the movie that Jim Mickle directed, which was fantastic. Joe Lansdale was the writer [of the novel that movie was based on]; similar environment, similar world. Maybe a little less of a heightened pulp. I knew what Jim was capable of. And he did say, 'You should think of this as an extension of that, in a way.' That introduced me to the tone of what this would be."
Hap and Leonard premieres Wednesday, March 2 at 10/9c on SundanceTV.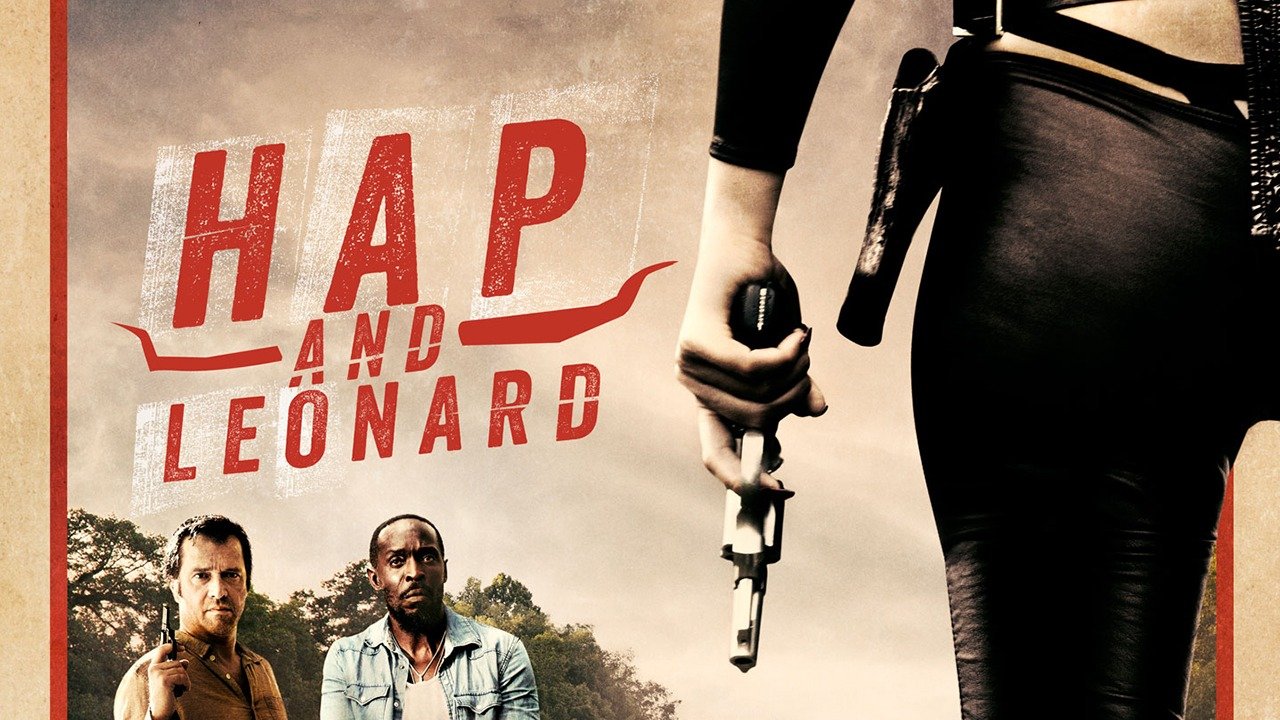 Powered by