What's Worth Watching: 'The People v O.J. Simpson', 'Of Kings and Prophets', 'Little Big Shots' and more for Tuesday, March 8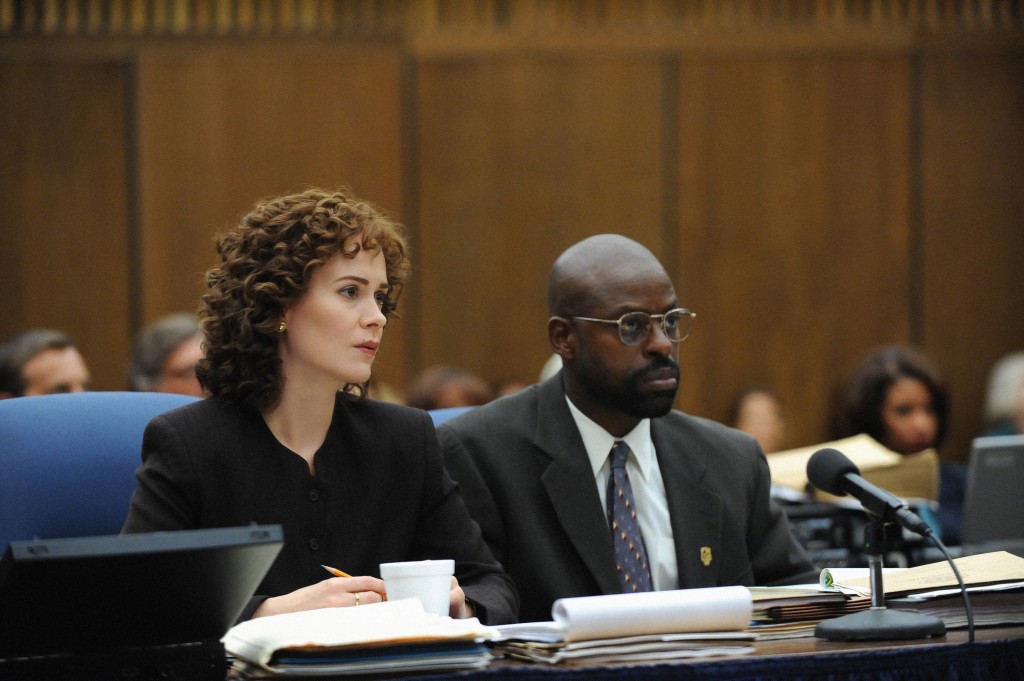 The People v O.J. Simpson: American Crime Story (10/9c, FX): While the networks decide to scrap their daily line-up for trial coverage—"This is a better daytime soap than anything we've got"—embattled prosecutor Marcia Clark (Sarah Paulson) becomes the unpopular center of attention, derided as a "frump incarnate" to the vulture media while she's undergoing a tough custody/divorce battle in yet another courtroom. Emmy-worthy Paulson is shattering in this chapter of the riveting miniseries, which includes the infamous "n-word" interrogation of Mark Fuhrman (Steven Pasquale). Not to be missed.
Of Kings and Prophets (10/9c, ABC): Although the battle violence and sexual content may hope to suggest a Biblical Game of Thrones, this risibly cheesy would-be epic is strictly B.C.: Before Cable. Beyond hokey in its overheated approach to the O.T. (Old Testament, yet also Over-the-Top) story of arrogant King Saul (blustery Ray Winstone) and hunky shepherd David (mugging Olly Rix), this is recommended only to those who haven't sworn off camp for Lent.
Little Big Shots (10/9c, NBC): This has sleeper hit written all over it. Steve Harvey mixing it up with talented little kids, who not only say, but do, the darndest things? Could be irresistible. This variety showcase, executive produced by Harvey and Ellen DeGeneres, gets a sneak preview with Harvey introducing a 4-year-old basketball prodigy, a 6-year-old spelling champ who schools the host, and a 5-year-old Bruce Lee wannabe from Japan. If you think this is airing too late, not to worry. This is all about getting that big Voice lead-in. When Big Shots moves to its regular Sunday time period this weekend, it will air at 8/7c.
Inside Tuesday TV: PBS's Finding Your Roots With Henry Louis Gates, Jr. (8/7c, check local listings at pbs.org) caps a strong third season by revealing the eventful family histories of (obscure film reference alert) John and Mary—otherwise known as Dustin Hoffman, whose father's descendants met untimely ends at the hands of Ukrainian secret police, and Mia Farrow. … Moving into its regular time period, ABC's The Real O'Neals (8:30/7:30c) scores with an episode themed to the season of Lent. But what will this family give up? Surely not their outrageous St. Patrick's Day float. … ABC's Marvel's Agents of S.H.I.E.L.D. (9/8c) is back from hiatus, with Coulson (Clark Gregg) still on the warpath against Hydra, while Daisy (Chloe Bennet) and her team keep rounding up the Inhumans. … Fox's New Girl (8/7c) marks its 100th episode with Jess (Zooey Deschanel) returning from jury duty, which means it's time for Reagan (Megan Fox) to leave the loft—and how will Nick (Jake Johnson) feel about that? … The fictional Grinder series within Fox's The Grinder (9:30/8:30c) asks Dean (Rob Lowe) to film a scene for the Grinder: New Orleans spinoff to give closure to his character of Mitch. Which means more fun time with his fake TV brother, played with relish by Timothy Olyphant.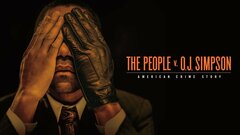 Powered by