Jean-Claude Van Damme Will Play a Version of Himself on Amazon's 'Jean-Claude Van Johnson' The action movie star is headed to the small screen, reteaming with The Expendables writer Dave Callaham for an action-comedy pilot in which he plays a famous actor/martial arts pro who secretly works as a black ops private contractor.
Kimmel first hosted the Emmys in 2012, the last time they were carried on ABC.
Producer Javier Grillo-Marxuach says the Xena: Warrior Princess reboot could end up being a serialized series, rather than episodic. As for the costumes, he says Game of Thrones' Brienne of Tarth has changed the game of what a female warrior should look like. "A great deal of the appeal of the show lies in certain pulpy elements – like Gabrielle's bare midriff, Xena's leather miniskirt, Callisto's amazing and gravity-defying… well, you get it," he says. "And it's hard for me in the post-Brienne of Tarth era to reconcile with the idea that Xena and her friends can meet every challenge in such skimpy outfits.
Hahn is reuniting with Transparent creator Jill Soloway on the Amazon pilot, playing a "failing wife" and independent filmmaker in a colorful academic community in Marfa, Texas.
The America Ferrera-Ben Feldman series is NBC's first comedy renewal for the fall.
By that time, Lynn Toler will have hosted TV's longest-running court show for 20 years.
Community alum Pudi will play Vanessa Hudgens' best friend in the insurance office comedy, while Tudyk will play the new boss.
He'll play the new head of CTU, who replaces Miranda Otto's character.
"You know it's funny, I was answering a question earlier today, why Saul and not another character like Jesse Pinkman and why not Gustavo Fring?" Gilligan tells Radio Times. "I could absolutely see a series about all these characters." But Gillian it would be hard to actually do more spinoffs "just because at a certain point, I fear it would begin to smack of…we're chewing our cud twice, we're going to the well a bit too much."
The comedian's 12-episode semi-autobiographical comedy is the story of a woman who "loses—and then finds—her sh*t."
Pink Try music video star Colt Prattes will take on the iconic role made famous by Patrick Swayze, co-starring with Abigail Breslin as Baby.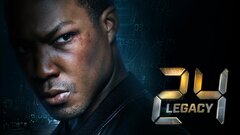 Powered by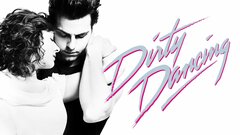 Powered by