A High Stakes 'Travelers' Season 3 & Two New Series Coming to Netflix
Preview
Netflix
Travelers
Season 3 Premiere, Friday, Dec. 14, Netflix
Covers blown! Season 3 of the gripping drama picks up after the government has discovered the team of travelers — special operatives from hundreds of years in the future who secretly take over host bodies in the present to keep society from collapsing. This changes, well, everything. "We are now being watched," says Eric McCormack (moonlighting from NBC's Will & Grace), who, as Traveler 3468, inhabits the body of their intrepid leader, FBI agent Grant MacLaren. He and the crew must now work to keep the public at large from learning the truth. "The show is more like The Americans than it is a sci-fi show," says McCormack, who directed the first episode. "We are spies more than anything, and our secret absolutely can't be revealed." And since the team is no longer incognito, "we have to start breaking the rules," McCormack explains, "because we are out at sea without a paddle." —Jim Halterman
See Also
From 'Fuller House's new season to Ellen DeGeneres' standup special.
Tidelands
Series Premiere, Friday, Dec. 14, Netflix
Former juvenile delinquent Cal McTeer (Charlotte Best) isn't the biggest threat to Orphelin Bay, a fishing village in Australia where a body has washed ashore. As the young woman sets out to learn what happened on this supernatural crime drama, she comes across a group of residents known as Tidelanders, half-humans/half-sirens who don't get along with full-blown humans. "They're so scared of each other," explains Marco Pigossi, who plays a town resident. "And that creates hate."
Nailed It! Holiday!
New Series, Available Now, Netflix
Santa came early, and he's brought us a tasty treat to enjoy: Nailed It! Holiday!, a spinoff of the hilarious baking show hosted by comedian Nicole Byer and chef Jacques Torres. The lighthearted competition features amateur cooks (such as Jill Briganti) dashing their way through complicated recipes that are supposed to turn out incredible — but often instead look as if they've been run over by a herd of reindeer. At the end of each episode, the winner receives $10,000, but oh, what fun it is to watch as the others fail spectacularly. We're already laughing all the way. —John Hogan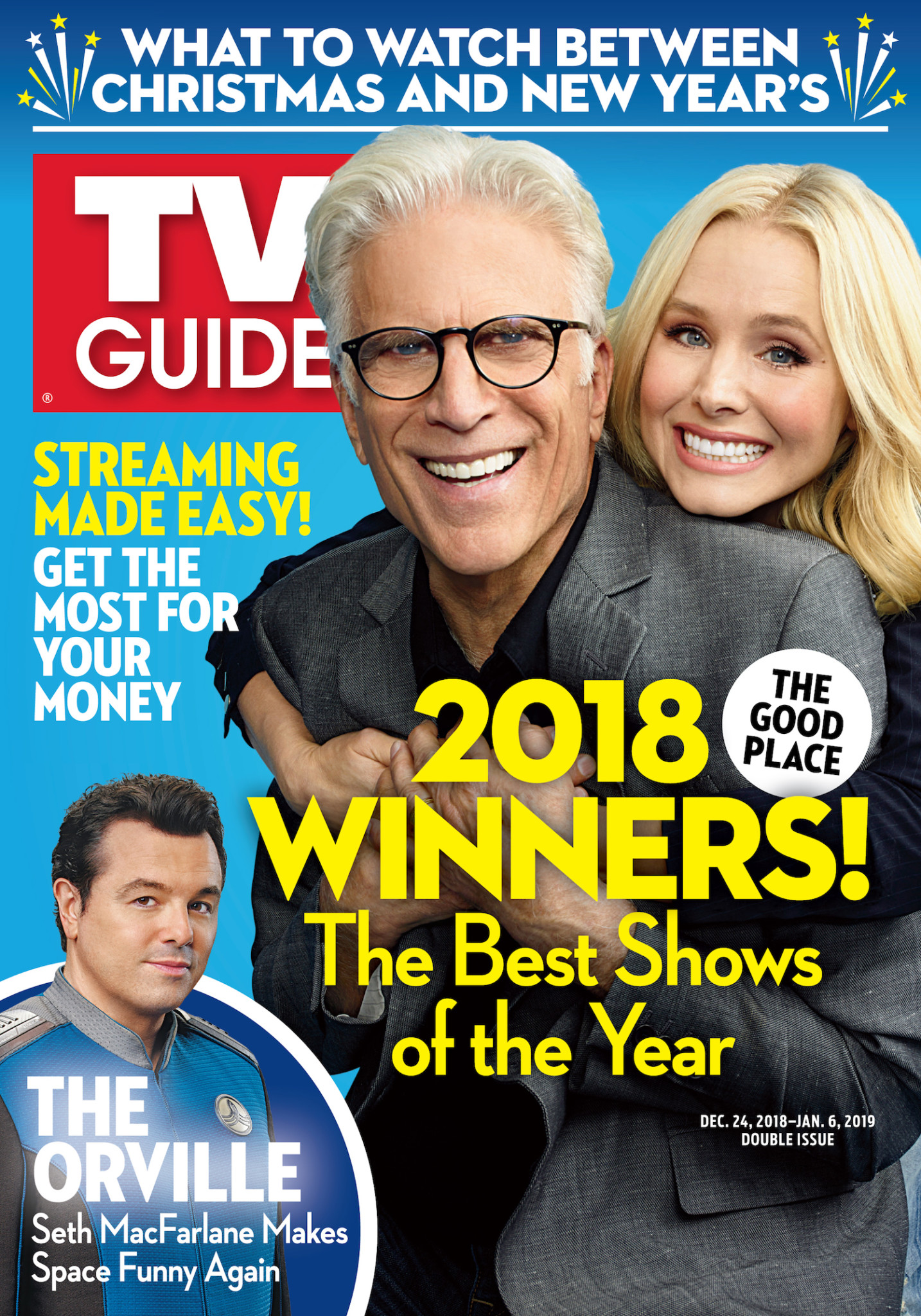 This article also appeared in the Dec 10 - Dec 23 issue of TV Guide Magazine.