Daniel Craig Is Set to Star in a Limited TV Series The James Bond star has committed to a limited series TV adaptation of Jonathan Franzen's novel Purity, written and directed by Todd Field with Scott Rudin producing. Showtime, Netflix and FX are among the networks that have been in talks to air the series that could potentially run for 20 episodes. Purity would mark Craig's first regular TV role, though he's worked on TV in Britain in the '90s.
The Hail, Caesar! star previously hosted in 2008, 2012 and 2014. PLUS: Vanessa Bayer unveils her dead-on Rachel from Friends impression, SNL jokes about "The Day Beyonce Turned Black," and four-time host Melissa McCarthy again showed she should've been an SNL cast member.
Rock calls the Academy Awards "the only show on ABC Shonda Rhimes doesn't own … yet."
"I've landed in South Korea. I will never leave," Conan tweeted upon landing in South Korea to large enthusiastic noisy crowd. His colleague, Aaron Bleyaert added: "Thank you for making me feel like a Beatle." Conan is spending five days in South Korea, including a visit to one of his biggest international fans.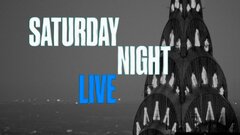 Powered by