The 'Impractical Jokers' Tease Surprises in Their Holiday Special & Upcoming Movie (VIDEO)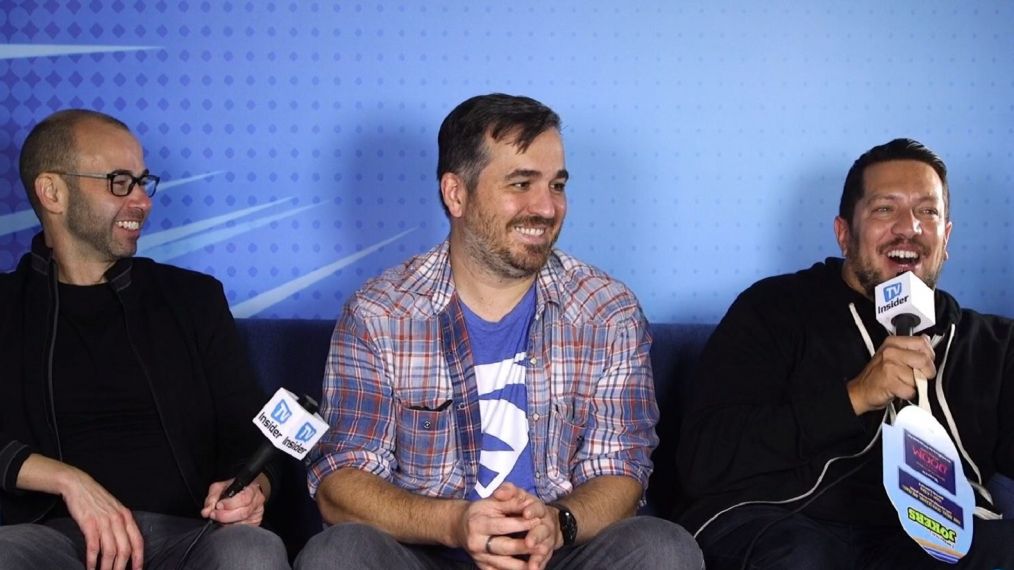 During this week's New York Comic Con, the stars of truTV's Impractical Jokers stopped by the TV Insider suite to discuss their Season 7 holiday finale, fans, past punishments and challenges, and what else is coming this season.
Sans fourth joker Joe Gatto, James "Murr" Murray, Brian "Q" Quinn, and Sal Vulcano teased plenty of "hijinks" ahead as they answered questions about Season 7.
"We keep trying to push tropical things," Sal quipped as the Jokers were discussing their many filming locations, including England, the Bahamas, and Universal theme parks. "I think they've caught onto us," Sal added.
Meanwhile, they're extending an open invite to any and all of their high-profile friends to make guest appearances on the show and shared that "we have some surprises in the movie coming out next year, hopefully. Did we get to that yet?" Sal asked aloud, before confirming, "we filmed a movie!"
The project, expected in 2019, is sure to bring the laughs, but before then, the guys have big plans for their Season 7 finale holiday special, taking place at Staten Island's St.George Theater. The crew likens the special to Radio City Music Hall's Christmas Spectacular, detailing that they'll try to save Christmas. "We do work with Toys for Tots in the episode, and who knows, Santa may show up or may not, we'll see," teased Murr.
Sal's heart is set on a special guest: '90s reggae singer Snow. "It's not gonna happen," Q said about the episode, just days away from filming. But you never know! At least Sal's not giving up.
The guys also reflect on their past experiences with the show, including fan interactions, punishments, and more. When it comes to punishments there aren't many they regret — apart from shaving Murr's eyebrows. "During, afterwards I was fine with it," Q clarified.
Watch the whole entertaining interview below, and be sure to catch the holiday finale of Impractical Jokers on truTV on Thursday, December 6.
Impractical Jokers, Thursdays, 10/9c, truTV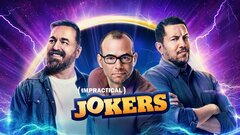 Powered by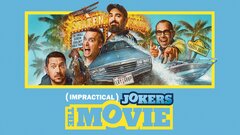 Powered by