TV News Roundup: AMC's 'Little Drummer Girl,' Norm MacDonald's Netflix Show Guests & More
All Your Must-Know Tuesday TV News:
Norm MacDonald Has a Show and Guests
Netflix has announced the guest lineup for comedian Norm MacDonald's new talk-show, Norm MacDonald Has a Show, is set for a September 14 premiere. Appearing on Norm along with sidekick Adam Eget are Drew Barrymore, David Spade, Judge Judy Sheindlin, David Letterman, Jane Fonda, Chevy Chase, M. Night Shyamalan, Michael Keaton, Billy Jo Shaver, and Lorne Michaels. MacDonald serves as the executive producer and co-showrunner on the series along with Lori Jo Hoekstra.
The Little Drummer Girl Spies November Premiere
AMC's has officially announced their three-night premiere event for The Little Drummer Girl miniseries, starring Michael Shannon, Alexander Skarsgård, and Florence Pugh. Set to premiere Monday, November 19 at 9/8c, the six-part series will air in two-hour segments for three consecutive nights. Based on the John le Carré bestseller of the same name, The Little Drummer Girl is an espionage tale "blurring the fine lines between love and hate; truth and fiction; and right and wrong."
Tiffany Haddish to Brings the Laughs to Netflix

Breakout comedian and actress Tiffany Haddish is set to make her Netflix debut with a one-hour stand-up special in 2019. According to Variety, Haddish will record her set in early 2019 for a release later in the year. This will be her first special since her Showtime stand-up last year.
Of the announcement, VP of Original Documentary and Comedy for Netflix Lisa Nishimura made a statement. "Tiffany Haddish is a force," she said. "Hilariously funny, brash and self-effacing, she's an incredible artist who is winning over audiences while breaking barriers, and we are tremendously proud that she will showcase her formidable talent on Netflix."
Mrs. Fletcher Greenlit at HBO
Months after the pilot for Mrs. Fletcher was picked up by the premium network, HBO finally greenlit the series, The Hollywood Reporter reveals. Set to star Kathryn Hahn as the titular character, the series is based on Tom Perrotta's book of the same name. It explores the impact social media and internet porn have on an empty-nest mom and her college-age son. Perrotta wrote the script and executive produces the series.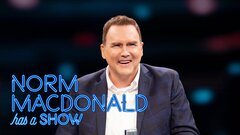 Powered by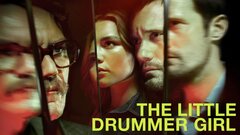 Powered by