'Animals' EPs Tease Wild Post-Apocalyptic Season 3 With Demi Moore
New York City is such a zoo in Animals! Season 3 of this wacky animated and live-action comedy for adults picks up a few years after a toxic bomb blast wiped out all of the Big Apple's human residents.
Now the various talking cartoon creatures (rats, cats, dogs, etc.) must fend for themselves. "We see what the animals' lives are like inside this man-made city and how they've made it on their own," explains executive producer Mike Luciano, who plays a government employee and voices an animated rat, both named Mike.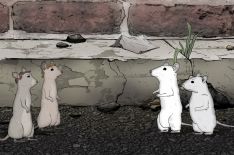 See Also
The live-action and animation blended comedy will feature Demi Moore.
Keeping tabs on the furry ones: the tough-as-nails General (new recurring star Demi Moore), who's trying to combat the effects of the deadly gases from the safety of an Army base in New Jersey. Expect to see a silly side of the Golden Globe nominee, according to executive producer Phil Matarese. "She was so much fun and game for anything, like rolling around on the ground!" he says.
While Moore appears onscreen, other A-listers — including Tatiana Maslany, Michael Sheen, and Lucy Liu — are only heard as the voices of various cartoon animals. Bringing in the talent and having them let loose, says Matarese, "is definitely part of the fun."
Animals, Season 3 Premiere, Friday, August 3, 11:30/10:30c, HBO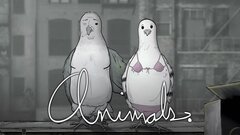 Animals
where to stream
Powered by