'Scandal' Signs Off, a 'Mom' Meltdown, ISIS Documentaries on Sundance Now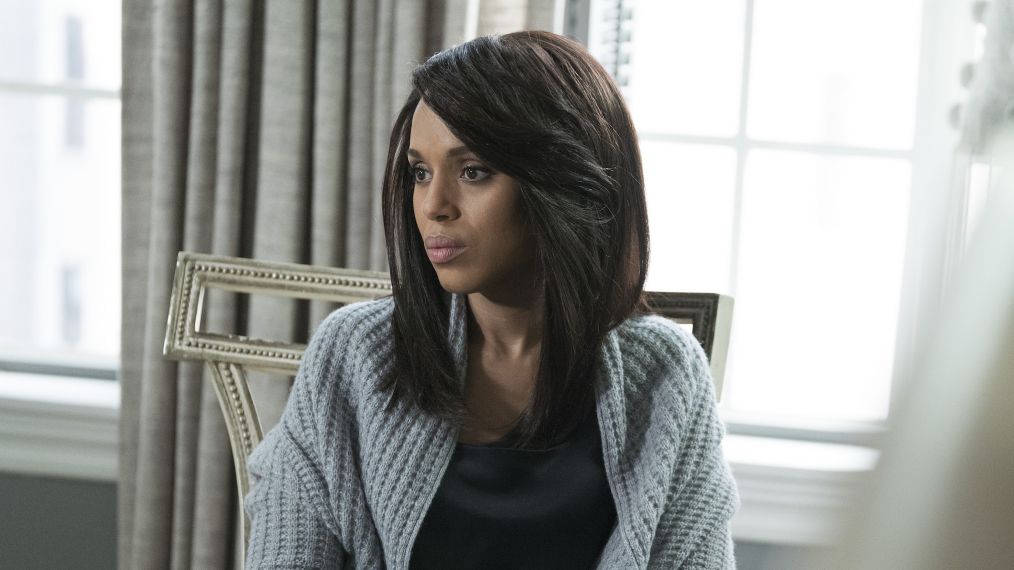 A selective critical checklist of notable Thursday TV:
Scandal (9/8c, ABC): The "TGIT" crazy train will never be the same after the departure of Shonda Rhimes' notoriously bonkers yet often irresistible political melodrama, anchored by the glamorous Kerry Washington as D.C. fixer Olivia Pope. In preparation for the final bow, the show has lived up to its name by finally exposing the secret spy agency B613 in a last-ditch gambit to stop evil Cyrus (Jeff Perry) from taking over the White House with smug sidekick Jake (Scott Foley). Rhimes wrote the series finale, slyly titled "Over a Cliff," and that's where Olivia, the Presidents Grant (Mellie and Fitz), and the loyal Gladiators find themselves with their sordid secrets spilling out for all to see. There's a lot to accomplish in this hour, and the party continues in an after-show on Jimmy Kimmel Live (11:35/10:35c), where Rhimes and the cast will reminisce and be treated to a performance by Chaka Khan.
See Also
The ABC series says goodbye for good on April 19.
Mom (9/8c, CBS): Usually the calmest presence in the recovery group, Marjorie (Mimi Kennedy) has a meltdown in public that leads Christy (Anna Faris) to think about getting a new sponsor. I've adored Kennedy at least as far back as Homefront in the early 1990s, so am hoping for the best. But given that Christy turns to the equally wonderful Yvette Nicole Brown (bouncing back from the cancellation of ABC's The Mayor) for support, maybe the group can just expand.
Take 5: The Shadow of ISIS (streaming on Sundance Now): Expanding the Take 5 franchise from themed collections of short films, The Shadow of ISIS curates the U.S. premieres of five original documentaries that go deep into the world of ISIS and the terrorist group's impact on those they've recruited, those who live among them and those who fight them. Titles include Recruiting for Jihad (2017), Terror Studios (2016), War Child (2017), Europe's Border Crisis: The Long Road Home (2015) and Girls, Guns & ISIS (2016).
See Also
It's time to say your goodbyes to Drs. Arizona Robbins and April Kepner.
Inside Thursday TV: A high time is had on ABC's Grey's Anatomy (8/7c) when Arizona (Jessica Capshaw) shares cookies baked by a satisfied patient, not aware of their secret ingredient. … It was only a matter of time before the title character (Iain Armitage) of CBS's Young Sheldon (8:30/7:30c) would realize the local high school isn't challenging him. Which is why he begins auditing a college class taught by guest star Wallace Shawn. … For those preferring their TV scandals of an international bent, Walter Presents imports the 10-part Dutch romantic drama The Adulterer (streaming Thursday), in which a female photographer's extramarital affair with a lawyer is complicated when her lover faces her prosecutor husband in court on a murder trial.
See Also
An up-close and personal look at the CBS show's first season.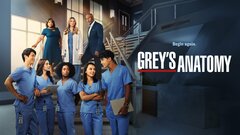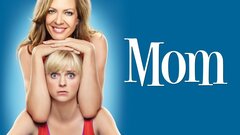 Mom
where to stream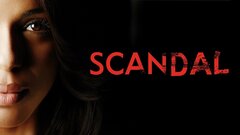 Scandal
where to stream