Chris Rock Urged to Drop Out as Oscar Host The L.A. chapter of Rev. Al Sharpton's National Action Network is calling on Rock to drop out as host of this year's Academy Awards. The group would also like white actors including Sylvester Stallone, Brad Pitt and Angelina Jolie to boycott this year's ceremony. "Chris Rock hosting an all-white Oscars would be insulting and demeaning," says Najee Ali of the L.A. chapter of the National Action Network. "It sends the message African-Americans are good enough to be presenters and entertain us but not worthy enough to be nominated for awards. Your job is to keep us laughing as whites only will receive Oscar awards tonight." PLUS: Whoopi Goldberg calls Oscar boycott a "slap in the face" at Chris Rock, and why Spike Lee and Jada Pinkett Smith should do what Eddie Murphy did at the 1988 Oscars.
Kratz says in an interview with Gothamist: "Some of that was bravado that was necessary for the presentation of the case, but some of that was me. I think it's important that people understand that I'm not that person anymore."
"I cast Joel after seeing his (2014) appearance at the White House Correspondents dinner, which was hilarious," says Chris Carter. "He had exactly the quality I was looking for."
The controversial former secretary of defense will drop by The Late Show on Monday.
The Wire creator is officially back in business with HBO in a drama starring Franco and Maggie Gyllenhaal.
The daytime talk show will continue to make episodes for the remainder of the season, but it won't be back for a second season.
According to a Season 5 episode, in which Jack Donaghy's child is born north of the border, the Canadian-born Republican presidential candidate is not eligible for the presidency.
Scottish cartoonist Andy Pandy tweets of his endeavor: "i fed a recurrent neural network with the scripts for every episode of friends and it learned to generate new scenes."
Rob Lowe's Fox comedy has become the most unexpectedly meta show on network TV. PLUS: Chad Lowe is directing his brother on The Grinder.
Ford, Snickers, Rice Krispies and Pop Tarts were among the brands that were mocked and shown often during the binge-a-thon.
The NY Times Magazine profiles the Crazy Ex-Girlfriend star, who once roomed with Broad City's Ilana Glazer. Bloom says of her Manhattan Beach childhood: "I had pretty severe anxiety and depression and what I think was O.C.D. I had looping compulsive thoughts based around sexual shame — by the way, that didn't come from my parents."
The long-distance dating pilot is based on the web series 7P/10E by Avital Ash.
The thing is Judge Judy makes about $46,750,000 more per year than a Supreme Court justice.
"That breaks my heart," she says on tonight's episode upon learning that one of her mom's ancestors didn't have a name.
The Wizards of Waverly Place and The Fosters vet has stunned his fans by entering into a relationship with one of them.
The romantic dramedy will tell the story of a destination wedding from the point of view of the friends of the bride and groom.
American Express claims she owes $37,981.97.
L.A. Clippers owner Steve Ballmer invited O'Brien and his family (12-year-old daughter Neve, 10-year-old son Beckett and wife Liza) to last night's game with courtside seats.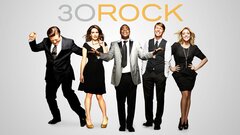 30 Rock
where to stream