A 'Perfect Strangers' Reboot? Executive Producer Bob Boyett Doesn't Rule It Out
Now that Fuller House is coming to Netflix, could Perfect-er Strangers be next?
Bob Boyett, the veteran sitcom producer who was behind some of the biggest family-friendly "TGIF" hits of the 1980s and 1990s, isn't ruling it out. Boyett's credits (along with partner Thomas Miller) include Full House, Step By Step, Valerie, Bosom Buddies and Perfect Strangers–plus its equally famous spin-off, Family Matters.
Perfect Strangers is another title that keeps popping up when fans muse about potential TV reboots, Boyett says.
"There's nothing to say expect it has been mentioned and people have expressed some interest," Boyett says. "It hasn't gone further than that. Its come more from the public than from networks. Not one network or platform that has called us up and talked about it yet. But they sometimes talk about it in passing, we should talk to you about some of your other shows and Warner Bros. TV has mentioned it."
Boyett, who visited the Television Critics Assn. press tour to promote Fuller House, also thinks Perfect Strangers could work today.
"It was one of the rare workable farces on television," he says. "Farce doesn't usually work on TV. And it was a major physical comedy and we don't have as much of that. We did Laverne & Shirley years ago, and of course Mork & Mindy to some degree was a physical comedy. But Perfect Strangers was a great physical comedy, which people love and there has been a dearth of that recently."
Perfect Strangers was an Odd Couple-like comedy starring Mark-Linn Baker as Larry Appleton, who moves to Chicago and winds up having to take in his distant cousin Balki as a roommate. ABC aired the show from 1986 to 1993.
"Kids loved it because they love laugh-out-loud funny sequences and you get that," Boyett says. "Both Mark and Bronson were so great at it. Their timing was impeccable."
With sitcoms like Full House and Boy Meets World getting reboots, Boyett doesn't rule out the possibility of, say, introducing a new show featuring Balki's and Cousin Larry's offspring as, once again, mismatched roomies. "We all stay in touch," he says. "It could be fun."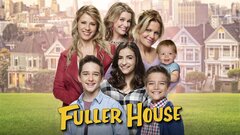 Powered by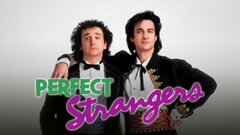 Powered by