Amy Schumer Calls Aziz Ansari's Alleged Behavior 'Not Acceptable'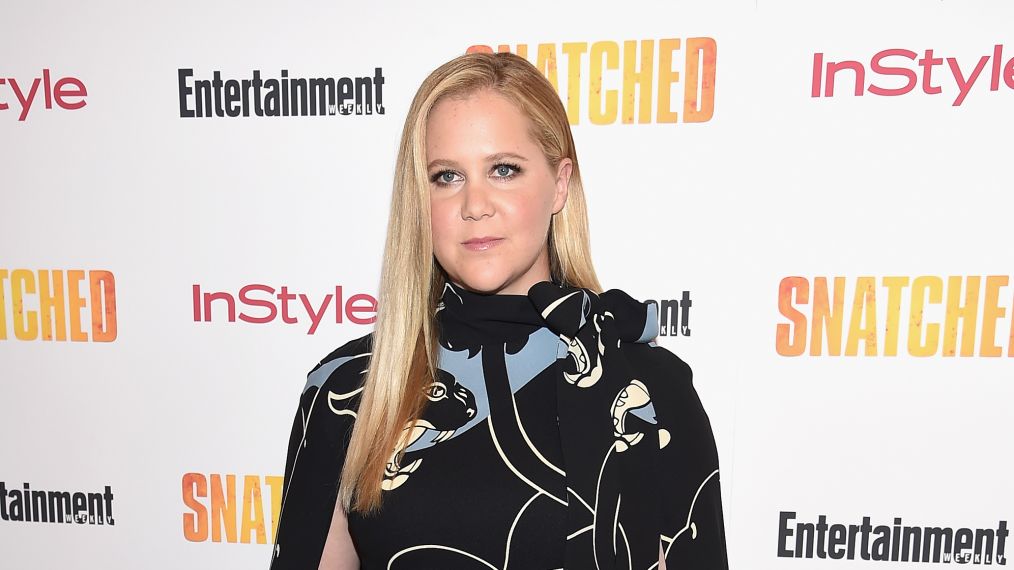 Comedian and actress Amy Schumer finally broke her silence about friend and fellow comedian Aziz Ansari's behavior after he was accused of acting sexually inappropriate by an anonymous woman in January.
Schumer, 34, was chatting on Katie Couric's Wonder Woman podcast about how misconduct doesn't have to be criminal for it to be unacceptable or wrong.
"If you have a doctor that makes you uncomfortable, or you get a massage, or you have a date with someone and they coerce you in a situation like the Aziz [Ansari] one, I don't think there's any sort of criminal charge, but I think that it's good for everybody to learn that that behavior's not acceptable," she explained.
"It's not a crime, but it's not cool. And it can still really mess with a woman," Schumer continued. "I don't think anyone wants to see Aziz's career ruined or his life ruined or anything like that, but that's where people's minds go. They go, 'Does he deserve this?' And it's really not about that. I think it's about expressing and showing women that that behavior is not okay, and not only can you leave, but you need to leave. Because then the women who come after you, you're leaving a mark for them too."
The woman, known as "Grace," revealed to babe.net that she met Ansari at an Emmys party in fall 2017, then went on a date with him. When they returned to his apartment, they engaged in some sexual activity that she believed was not consensual.
"I believe that I was taken advantage of by Aziz. I was not listened to and ignored. It was by far the worst experience with a man I've ever had," she said.
Ansari responded to the claims. His statement read: "In September of last year, I met a woman at a party. We exchanged numbers. We texted back and forth and eventually went on a date. We went out to dinner, and afterwards we ended up engaging in sexual activity, which by all indications was completely consensual. The next day, I got a text from her saying that although 'it might have seemed okay,' upon further reflection, she felt uncomfortable. It was true that everything did seem okay to me, so when I heard that it was not the case for her, I was surprised and concerned."
In January, Aziz also won a Golden Globe award for his Netflix series, Master of None, but did not attend the 2018 SAG Awards (where he was nominated again) after the controversy broke.