Golden Globes Red Carpet Rituals: Champagne, Swimming and 'Very Private' Grooming (VIDEO)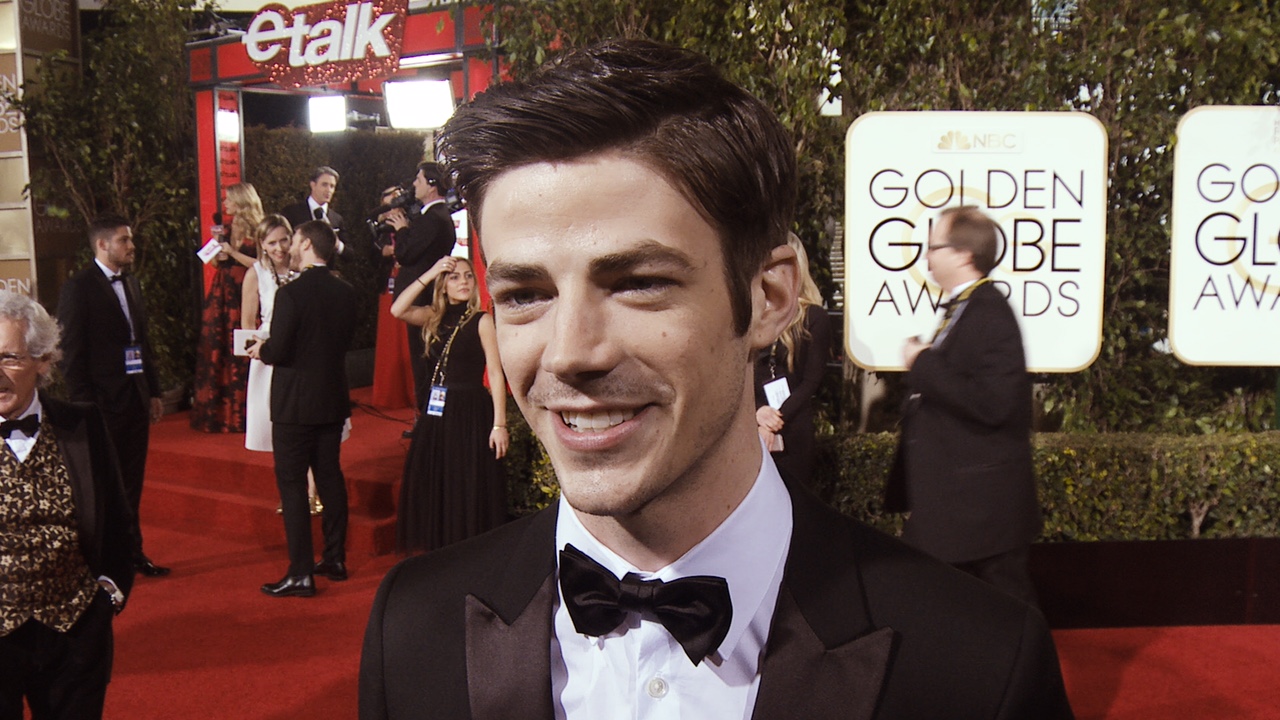 The stars were out in full force at the 73rd Annual Golden Globes, and we got to catch up with some of your favorites on the red carpet.
When asked how they prepped for the awards ceremony, Outlander's Sam Heughan (who was sick) revealed he knocked back some Advil and champagne while Tobias Menzies dived right into a pool after getting off the plane; as for the show's leading lady, Caitriona Balfe, she kept calm by doing yoga and hanging with friends.
RELATED: The Funny Ways 8 Stars Got Ready for the Globes
The Flash's Grant Gustin, who attended the event for the first time, just traded his red outfit for a John Varvatos suit and tried not to think about the awards, but Rachel Bloom had a more, um, intimate ritual. "I shaved my pubic hair," she confessed. "I didn't want a thick bush poking through this beautiful dress and interrupting the silhouette and the line."
Watch the video below for more hilarious confessions from stars, and also hear what they're binge-watching when they're not filming.
[jwplatform GxWEoA6V]