What's Streaming on Netflix, Hulu, and Amazon Prime? 'Fuller House,' 'Younger,' and More
NETFLIX
Judd Apatow: The Return
Stand-up Premiere Tuesday, Dec. 12
The comedy director (below) gets back to his stand-up roots, riffing on things like his career, sports and living with three women. And by three women he means his wife of 20 years, actress Leslie Mann, and their two daughters. If you pictured something else, then you've been watching too many Judd Apatow movies…
The Ranch, ]
Midseason Premiere Season 2, Part 2, Friday, Dec. 15
Like mama, like son: While Maggie (Debra Winger) ­vacillates between her husky-voiced former ­husband, Beau (Sam Elliott), and her sexy new musician boyfriend, Clint (Lou Diamond Phillips), Colt (Ashton ­Kutcher) tries to please both his new ­girlfriend, Abby ­(Elisha ­Cuthbert), and the mother of his unborn baby, Heather (Kelli Goss).
Fuller House
Midseason Premiere Season 3, Part 2, Friday, Dec. 22
Season 3's first half ended earlier this fall with D.J. (Candace Cameron Bure) telling her high school boyfriend Steve (Scott Weinger) that she loves him while they were on a plane to attend his wedding to her doppelgänger C.J. (Virginia Williams) in Tokyo. (Yes, her name is C.J. Get it?) Further complicating matters: D.J.'s current boyfriend, Matt (John Brotherton), is planning on proposing to her once they land. The first episode back kicks off in Japan when…oh, what do we care as long as Kimmy (Barber) drops her new catchphrase "sweet cheese." Not gonna happen, K-Dogg.
Christmas Inheritance
Movie Premiere Friday, Dec. 15
Before she can get her inheritance, Ellen Langford (Eliza Taylor) must deliver a holiday card to her dad's ex-partner in the remote town of Snow Falls. But while she's there, the town ­unfortunately lives up to its name: So much snow falls that she gets stranded at the local inn and, still without the family money, is forced to work for her keep. Will this finally teach her the true meaning of Christmas, or just how to make beds?
Bright
Movie Premiere, Friday, Dec. 22 This sci-fi drama stars Will Smith and Joel Edgerton (above right, with Smith) as two L.A. cops—one human, one Orc—who are on their beat when they find an ancient wand prophesied to alter life as they know it, but not for the good. Guess what it does? Points if you answered, "Alters life as they know it, but not for the good."
Wormwood
Series Premiere, Friday, Dec. 15 Director Errol Morris (The Thin Blue Line) returns to his classic fiction-meets-­documentary style in this six-part series. Eric Olson has spent 60-plus painful years trying to uncover the top-­secret government dealings behind the death of his father, CIA operative and biochemist Frank ­(portrayed in flashbacks by Peter Sarsgaard, above), who allegedly jumped from a Manhattan hotel window in 1953.
Peaky Blinders
Season Premiere, Season 4, Thursday, Dec. 21
Shelby brother John Boy (Joe Cole) takes a hit (hint…hint) when new Italian Mafia don Luca Changretta (Adrien Brody) comes to town—pulling older brother Tommy (Cillian Murphy, above) back into the Birmingham, England, mob wars. Also returning: Tom Hardy as mumbling Jewish gang leader, bread baker, booze smuggler, Fabergé egg thief and overall badass Alfie Solomons. Mazel tov to us!
HULU
Younger,
Season 4, Tuesday, Dec. 12
Bunheads,
Season 1, Thursday, Dec. 14
Sutton Foster isn't a goddess, but she's pretty close. The two-time Tony winner sings, dances and acts. And now you can binge the best of her TV work all at once. In Younger (below right) she plays a 40-year-old single mom who reboots her career by pretending she's 26. In Bunheads (above) she's an aging Las Vegas showgirl who gives it all up to teach ballet at her mother-in-law's small-town dance school. We told you she had range!
AMAZON PRIME
Jean-Claude Van Johnson
Series Premiere Friday, Dec. 15
Early-'90s action star Jean-Claude Van Damme parlays his C-list persona into a possibly A-list sitcom. The setup: His original career was actually a cover for his true identity as a global spy. (Van Damme, above left, plays himself.) Now, years later, a random encounter with an old acquaintance forces him to return to the job.
Class,
Available now
This Doctor Who spinoff, about teenagers forced to save the universe thanks to the porthole to other worlds that's located in their school, is very un–Doctor Who in tone: It features cursing, sex and violence. Yet, it's still got the same amount of heart.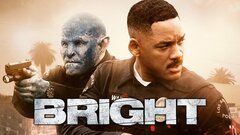 Bright
where to stream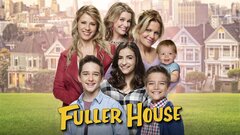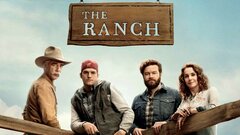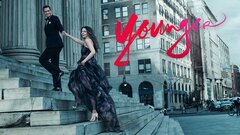 Younger
where to stream