What's Worth Watching: 'Face Off' on Syfy, 'Younger' on TV Land, and more for Wednesday, January 13
Face Off (9/8c, Syfy): Back for a milestone 10th season, the addictive creature design/make-up competition welcomes 14 new contestants into a lavish L.A. movie palace, where host McKenzie Westmore introduces the first challenge: create alien bounty hunters who resemble their space vessels. There's exultation in the process, but also tension in some of the collaborations. As always, it's fascinating to behold.
Younger (10/9c, TV Land): Saucy, sexy and great giddy fun, this comedy about Liza (Broadway vet Sutton Foster), a 40-year-old divorced mom (Broadway vet Sutton Foster) pretending to be in her 20s to keep an assistant's job in a publishing house, returns for a second season with back-to-back episodes. New complications include her daughter Caitlin (Tessa Albertson) returning from her India sojourn and adorable tattoo-guy boyfriend Josh (Nico Tortorella) reeling from discovering he's fallen for a cougar. The show has already been renewed for a third year, so settle in and enjoy.
American Crime (10/9c, ABC): Notice how authority figures like police, bureaucrats, therapists and doctors are rarely shown as the camera focuses on the people trapped in the system, while Anne (Lili Taylor) desperately tries to get someone to pay attention to the crime allegedly perpetrated on her humiliated son Taylor (Connor Jessup), who just wants it all to go away. The night's most gripping drama.
Comedians in Cars Getting Coffee (11:30/10:30c, Crackle): Always nice when Jerry Seinfeld invites a terrific female comic for a ride-along. This week: Kathleen Madigan, who much like the Baikal Blue 1974 BWM 2002 tii they're tooling around in is "small, practical and fun."
INSIDE WEDNESDAY TV: PBS's Nature (8/7c, check local listings at pbs.org) profiles Natural Born Hustlers in a clever three-part series celebrating wildlife tricksters who use devious methods to survive and provide. In the first episode, "Staying Alive," we learn how cuttlefish avoid detection with their chameleon qualities and why burrowing owls are able to mimic rattlesnakes. … On ABC's The Middle (8/7c), Sue (Eden Sher) gets her toughest writing assignment yet from a professor (Josh Cooke): to look at the world critically, not through her usual rose-colored glasses. Please, Sue, don't go to the dark side just yet! … Grandma Ruby (scene stealer Jenifer Lewis) has a new beau on ABC's black-ish (9:30/8:30c), and Dre (Anthony Anderson) is none too pleased. Neither is Pops (Laurence Fishburne). And what are the odds Junior (Marcus Scribner) is being "catfished" by his new online love interest? … Hasn't Lt. Olivia Benson (Mariska Hargitay) suffered enough over the years on NBC's Law & Order: Special Victims Unit (9/8c)? Apparently not. This week, her attempt to stop a home invasion results in her being held hostage.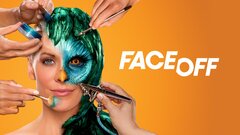 Powered by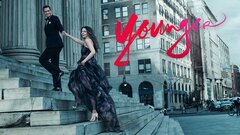 Younger
where to stream
Powered by