Mindy Kaling Picks Her Top 6 'Mindy Project' Episodes
Here comes the bride…but it's not Mindy Lahiri! Hulu's The Mindy Project signs off for good with the wedding of nurses Morgan (Ike Barinholtz) and Tamra (Xosha Roquemore)—not exactly the ending that man-crazy Mindy (played by show creator Mindy Kaling) would have wanted in the series' premiere. But hey, she's grown over the last five years. In honor of the occasion, Kaling picks her top episode from each of the show's six seasons.
"Triathlon" (Season 1, Episode 22)
Mindy toys with Christianity. Fired Morgan is hired by her rivals. Danny (Chris Messina) faces his ex. There's a triathlon. "We cracked the code on how to do what my old [The Office] boss, Greg Daniels, called 'stuffing the sausage,'" Kaling says, "filling an episode with almost too many stories and ideas. And you see Ike carry Chris like Michelangelo's Pietà. That's good too."
"You've Got Sext" (Season 2, Episode 8)
Mindy has a crush, and a comedy of errors ensues when Danny thinks it's him. (It isn't.) Meanwhile, Morgan and colleague Peter (Adam Pally) sext the real guy, pretending to be Mindy. "We rarely did a farce in two stories, simultaneously," Kaling says.
See Also
As 'The Mindy Project' rings in its final season, we round up the show's most memorable celebrity guest stars.
"Confessions of a Catho-holic" (Season 3, Episode 19)
"People said we talked about religion more than most comedies," she admits. "But it's so interesting!" In that (holy) spirit, Stephen Colbert played a bad boy turned priest whom Danny wanted to impress. Says Kaling, "It's his Catholic guilt."
"Bernardo & Anita" (Season 4, Episode 18)
The series took on Mindy's "Indian-ness" when she is called a "coconut" by her Indian-American date. "It was fun filling the script with observations about being a first-generation American I've seen with myself, friends and family," Kaling notes.
"Mindy Lahiri Is a White Man" (Season 5, Episode 12)
"Actor Ryan Hansen was amazing playing [a version of] Mindy in my favorite of our fantasy episodes," Kaling says. "Mindy realizes that women of color have it rough enough; they need to stick together—which I firmly believe."
"It Had to Be You" (Season 6, Episode 10)
They saved the best for last. The series finale is "full of twists, surprises and what I hope is some satisfying resolution for Mindy Lahiri and our ensemble," promises Kaling, adding that, "yes, in the last scene, Mindy's dragon eggs finally hatch. I can't tell you any more and spoil the fun, so please watch!"
The Mindy Project, Series Finale, Tuesday, Nov. 14, Hulu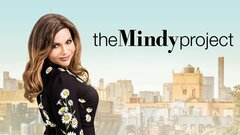 Powered by