New Footage, Interviews Will Be Included in ESPN Films '30 for 30′ Miniseries 'OJ: Made in America'
It's been over 20 years since his "Trial of the Century," but this spring, O.J. Simpson remains a hot topic on television thanks to two high-profile series: FX's dramatized American Crime Story: The People vs. O.J. Simpson (premiering February 2) and ESPN Film's first 30 for 30 miniseries event, OJ: Made in America.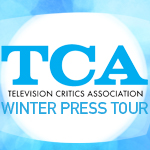 OJ: Made in America director Ezra Edelman addressed reporters during the first day of the Television Critics Association Press Tour in Pasadena, Calif., on Tuesday and admitted he has not yet seen an episode of the FX series, but noted that his documentary focuses on more than just the 1994 double homicide and subsequent trial. "It is encompassing of O.J.'s entire life," Edelman said. "It is a story about race, celebrity and America while also being about the city of Los Angeles going back to the fifties and sixties."
While Edelman was not able to interview Simpson himself (he is currently serving time at the Lovelock Correctional Facility in Nevada for armed robbery and kidnapping charges in 2008), the opening moments of the seven and a half hour miniseries feature video of a noticeably overweight and graying Simpson in a parole hearing. Simpson describes his time behind bars as a gym worker "disinfecting and mopping floors," as well as coaching teams of "old guys" to a variety of unspecified championships.
But OJ: Made in America does include a number of new conversations with key players in Simpson's life, including childhood friend Joe Bell, former Los Angeles police detective Mark Fuhrman and former prosecutor Marcia Clark, who spearheaded the case against Simpson in 1994. "Most people were reluctant to talk, but we had to convince them we didn't have an agenda," Edelman said. "Marcia has made peace with it in her own way, but clearly it's something she still takes very seriously. I'm just trying to get the real story, and I think she understood that."
OJ: Made in America marks the second 30 for 30 project about the former football superstar, following Brett Morgen's 2010 film June 17, 1994, which chronicled the events of the day surrounding Simpson's infamous Ford Bronco chase. "My philosophy was to not skip over the event, but treat it in a different way," Edelman said. "We tell it through the lens of the people who were part of that day and experienced it first hand, like the police chief, helicopter pilot and SWAT guys."
The first half of OJ: Made in America will premiere at the Sundance Film Festival on January 22 before airing over five nights on ESPN in June.