ABC Orders a Gay-Rights Miniseries from Gus Van Sant and His 'Milk' Screenwriter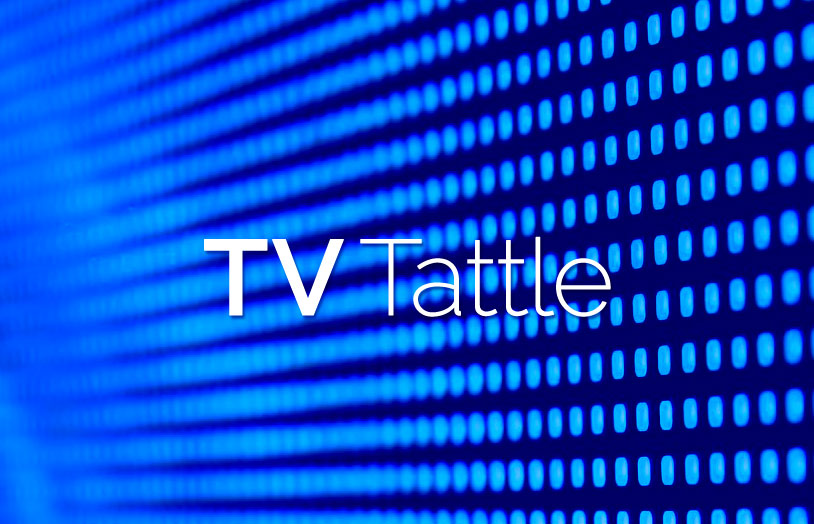 Van Sant and Dustin Lance Black—who won respective directing and writing Oscars for their 2008 Harvey Milk movie starring Sean Penn—are behind When We Rise, an eight-hour miniseries that will explore the LGBT civil rights movement in depth.
"Absolutely, absolutely. If anything, I'm sure Fox would support it, because as I said, he did a great job," says Mark Shapiro, chief creative officer of WME IMG, which runs the pageant. He adds: "That's live television, the guy made a mistake. He felt terrible, he was humiliated, he felt he humiliated her. He was very regretful, he was very remorseful in that dressing room. That wasn't a good scene. I mean, he just felt miserable that he let so many people down." PLUS: Colombian immigrant Sofia Vergara lends support for Miss Colombia, and 4 theories on why Harvey screwed up.
"I think so," says showrunner Steve Molaro. But he was quick to add: "The real answer is I don't know and all I can do right now is go episode to episode and try to make each one the best that we can. There's still so many episodes to go. Even if hypothetically season 10 was the end, I wouldn't be focusing on that yet. That seems like something that would be dealt with way down the line."
NCIS alum Leslie-Ann Huff, who will play a vampire hunter, looks like Dobrev's doppelganger. But exec producer Caroline Dries says the casting was "definitely just a coincidence."
Cinemax has ordered a script for a Season 3 premiere has been ordered as the cable network decides on renewal.
Tax credits will pave the way for Mistresses return from Canada to California, where it filmed its first two seasons. It was the ABC drama's decision to move to Vancouver after Season 2 that prompted Alyssa Milano to quit the series. PLUS: Will Alyssa Milano return to Mistresses?
"It could definitely do that. There's no question," Showtime president David Nevins said, when asked if Homeland could go the Fargo or American Horror Story route, with new casts. "Do we think a version of Homeland won't be relevant 15 years from now? Of course it will. Who knows what that version will be, but its franchise is both big enough and specific enough that you could imagine it outlasting any individual character."
The Desperate Housewives alum and Telenovela star explains why she took a hiatus from appearing on TV. I hit the lottery with Housewives," she tells People. "But when it was over, I made a conscious decision to not jump to another show right away.
The Cinemax series' final season will kick off on April 1, instead of the originally scheduled Jan. 29.
David wrote on Smoove's birthday card, "Dear JB – You may bring da ruckus but I bring da long balls! Love ya – Larry."
The View star is sorry Leakes felt disrespected by her when she visited the ABC daytime talk show.
The Great British Bake-Off, as it's called in the U.K., "doesn't just present a static, zombie image of an ideal Britain that can never exist," says Tom Whyman. "It defines the nation in a dynamic, living way. The outcome of the contest itself decides the image that the country holds of itself. For the Britain of today, it serves the function of an epic poem."
The video will include a big retelling of the events of two-year battle.
That leads to misconceptions about women who terminate their pregnancy, like that they're not already mothers.
Fox's Cooper Barrett's Guide to Surviving Life and Second Chance are also available for viewing ahead of their premieres.
Unlike Saturday Night Live's many other broad sketches, "Meet Your Second Wife" came from a particular perspective, which allowed it to be sharper.
The proposed drama follows the first-ever female pitcher in professional baseball.
Henry Louis Gates Jr.'s other dream guests include Sidney Poitier, Johnny Depp and Beyoncé.
"Steer clear of the Internet and you'll live forever," she says, explaining: "We did an Unbreakable Kimmy Schmidt episode, and the Internet was in a whirlwind, calling it 'racist,' but my new goal is not to explain jokes."
From Letterman and Jon Stewart exiting to new shows for Larry Wilmore, Trevor Noah and Stephen Colbert, this has been one hectic late-night year.
He'll appear later this season as "the devilish dictator of the Underworld."
Each episode of the crime docuseries will tell a story of employees committing crimes in and around the workplace.
The UnReal star gave birth to a baby boy last week to go with her 2-year-old daughter.
Elliott, who died of cancer, played Renee Divine for more than two decades.