What's On: 'Survivor' swap, CMT Artists of the Year, 'Frontline' in Mosul
Survivor (8/7c, CBS): Seems we just get started, and before you know it … It's time to drop the buffs and switch up the tribes, potentially separating some power-couples showmances and, as is often the case, throwing some people off their game while strengthening others. In Survivor tradition, one castaway immediately gets on the wrong side of the new tribe, setting up an explosive tribal council.
CMT Artists of the Year (8/7c, CMT): The yearly celebration of top country artists becomes what CMT calls "a night of hope and healing through the power of music," in recognition of the many recent tragedies the world has endured, from hurricanes and fires to the massacre in Las Vegas. Honorees are Chris Stapleton, Florida Georgia Line, Jason Aldean, Keith Urban and Luke Bryan. Opening the live show from Nashville's Schermerhorn Symphony Center: Andra Day and Little Big Town teaming for the anthem "Rise Up."
Frontline (10/9c, PBS, check local listings at pbs.org): In Mosul, a qualifier for this year's Documentary Short Subject Documentary Academy Award, director Olivier Sarbil captures the harrowing combat over a nine-month period as Iraqi Special Forces take back the nation's second largest city from ISIS, but at great cost. The film focuses on four young soldiers engaged in the battle.
Stream These: Britbox premieres the six-part drama Broken, starring Game of Thrones' Sean Bean as a Catholic priest in Northern Englandwhose faith is tested by tragedy. Anna Friel (Pushing Daisies) and Paula Malcomson (so brilliant this season on Ray Donovan) co-star.
And if you can't wait until this weekend's premiere of The Walking Dead, check out the adolescent version in the second season of Hulu's Freakish, about teens trapped in a high school by flesh-eating ghouls after a deadly explosion. New survivors arrive this season, but how long they'll survive is anyone's guess.
Inside Wednesday TV: The opioid crisis is no laughing matter, as Sunday's 60 Minutes report made quite clear. But that doesn't stop Comedy Central's South Park (10/9c) from confronting the issue, when an epidemic of celebrity overdoses adds to the furor as a health advocate investigating the influx of drugs in South Park plans to expose Stan Marsh as the source of the illegal meds. … The perspective changes quite diabolically in the fourth chapter of SundanceTV's psychosexual thriller Liar (10/9c), which seems even more relevant now with its theme of sexual assault and what it takes to expose the culprit. Laura (Joanne Froggatt), now feeling vindicated in her crusade, heads to Edinburgh to look into the death of Andrew's (Ioan Gruffudd) first wife, and Andrew continues to pursue the detective (Shelley Conn) who's relentlessly trying to expose him. Even when the story plunges into all-out melodrama, Liar is undeniably gripping.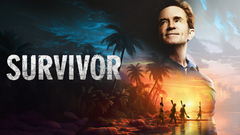 Powered by