Leo Imagines a Family in an Alternate Reality on 'Da Vinci's Demons' (VIDEO)
r9FUVctP
When we last saw Leo (Tom Riley), he had just begun the Labyrinth's conversion ritual, which involved Carlo (Ray Fearon) torturing our favorite Renaissance inventor. In the Da Vinci's Demons episode airing on November 14, "The Labrys," we'll see even more of what that gruesome pain entails, pain that leads to visions of a futuristic alternate world.
In the exclusive clip above, Leo is standing with his alt-family, which includes Lucrezia (Laura Haddock) and their son, Andrea (played by the adorable Jude Wright), on a hillside as men on horseback approach. Leo's eyes start bleeding, and then we see where he really is—and it doesn't have the same rolling green hills of his dream.
Speaking about the episode, creator David S. Goyer explained that comic books, like X-Men's "Days of Future Past," inspired the storyline.
"The alternate reality is a glimpse of Leo's future 10 years hence," he says. "A future that might be, that could still be, if certain choices are made. In some aspects, it's a terrible future—but on a personal level, there are elements that are meaningful for Da Vinci, if he gave up inventing, for instance, and devoted himself to a family life."
In the episode, Leo will also experience the ups and downs of that alt-family life and how those scenes will affect the psyche as he continues to resist torture.
Da Vinci's Demons, Saturdays, 8/7c, Starz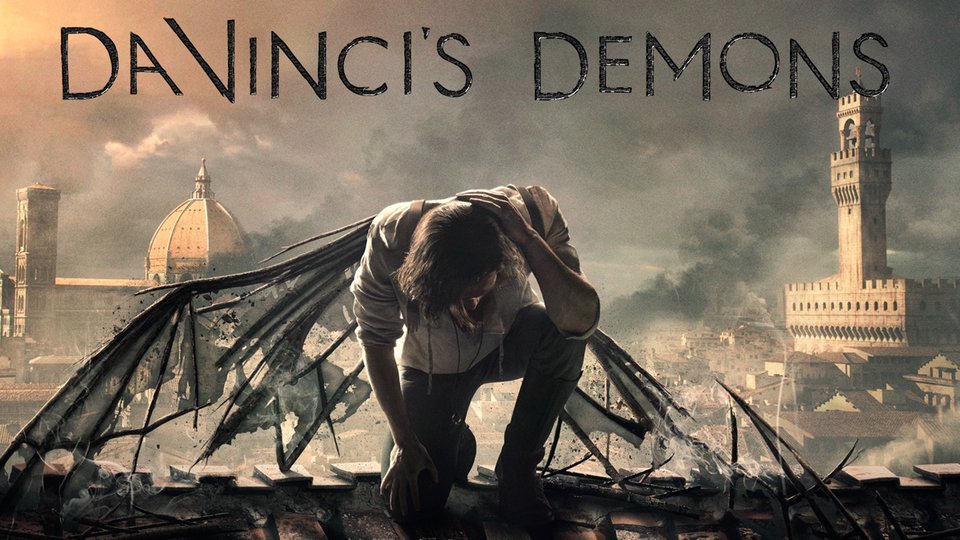 Powered by