Best Lines on TV This Week: 'You're Dinner, Biatch!'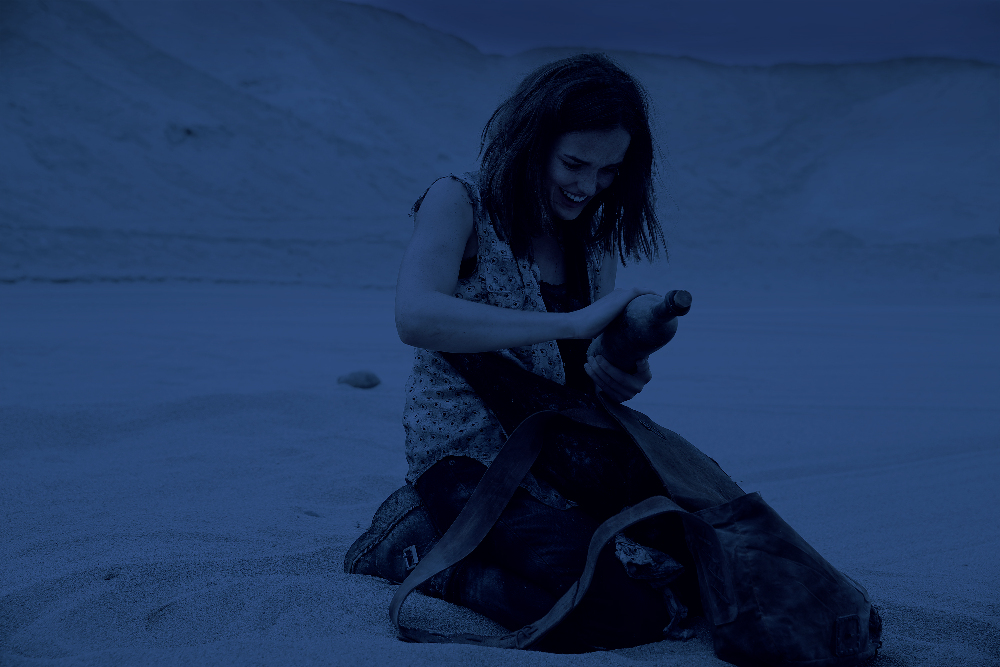 Marvel's Agents of S.H.I.E.L.D.
"You're dinner, biatch! You'd be so proud of me, Fitz."
— Simmons (Elizabeth Henstridge) catches her first dinner and echoes one of Fitz's (Iain de Caestecker) lines from last season (Science, biatch!)
"I'll be the voice of hope. You'll be the voice of doom. We'll keep each other in check."
— Simmons (Elizabeth Henstridge) proposing a way to work together with Will (Dillon Casey)
The Last Man on Earth
"Here, cricket cricket! Don't you want to get turned into a disgusting meal by my wife?"
— Phil (Will Forte) attempting to forage for dinner while trying not to be disgusted
Jane the Virgin
"You were right… there was chemistry. But let's be real, I would have chemistry with a cardboard box."
— Rogelio (Jaimie Camil) expressing confidence in his sex appeal
Scorpion
Cabe: "In general, men can be pretty clueless. Walter takes that to another level."
Paige: "Oh, this glimpse of him, not in control, is insightful, that's all. For example, his shirt smells like the cheap perfume in his room. Maybe we can give it to a scent-tracking dog who specializes in finding sluts."
— (Katherine McPhee) gets jealous that Walter (Elyes Gabel) may have possibly been seduced by another woman
Faking It
"Wow, thanks Amy. Coffee and slut-shaming is such a nice way to start the day."
— Amy's (Rita Volk) early morning apology to Karma (Katie Stevens) doesn't exactly go as planned.
The Flash
"Are we just gonna make a Tinder app for potential metahumans? 'Cause I'm pretty sure merging with Stein and randomly bursting into flames sounds like the biggest 'swipe left' of all time."
— Cisco (Carlos Valdes) on finding a match for Firestorm to save Professor Stein's life
Fresh Off the Boat
Honey: I'm Miss Piggy. Kermit's Girlfriend?
Jessica: Pigs don't date. Pigs feed a crowd at a reasonable price.
— Jessica Huang (Constance Wu) isn't a big fan of Muppets Halloween costumes
Gravity Falls
"As a rich capitalist I welcome your tyrannical rule. Perhaps I can be one of your Horsemen of the Apocalypse?"
— Pacifica Northwest's Dad really embraces Weirdmageddon.
The Middle
"What do you mean 'he escorts people'? Is the Grim Reaper an Uber Driver for Death?"
— Hutch (Alphonso McAuley) tries to make sense of Kenny's (Tommy Bechtold) explanation of what the Grim Reaper does.
Doctor Who
"People like us, we go on too long. We forget what matters. The last thing we need is each other. We need the mayflies. See, the mayflies, they know more than we do. They know how beautiful and precious life is because it's fleeting."
— The Doctor (Peter Capaldi) talks the downsides of immortality with the now immortal Ashildr (Maisie Williams)
Brooklyn Nine-Nine
"Why does the word 'who' even exist if you're not allowed to say it?"
— Jake (Andy Samberg) marvels at the grammatical quandary of who and whom
"Amy would do anything to win your approval, including pretending to be in a relationship with me for the past few weeks only to betray me now."
— Jake (Andy Samberg) questions Amy's (Melissa Fumero) true intentions during the third annual 99 Halloween competition
Crazy Ex-Girlfriend
"This party's a real who's who of 'Who?'"
— Greg (Santino Fontan) doesn't exactly have words of praise for Rebecca's (Rachel Bloom) house party.
iZombie
"You think the cologne makers were like, 'Hey, death row inmate, scrape some pheromones into this cup. There's a pack of cigarettes in it for ya.'"
— Ravi (Rahul Kohli) ponders whether the human pheromones in his new cologne came from a sketchy source
Supergirl
Kara: "If we call her Supergirl, something less than what she is, doesn't that make us guilty of being anti-feminist? Didn't you say she was a hero?"
Cat Grant: "I'm the hero. I stuck a label on the side of this girl. I branded her. She will forever be linked to CatCo, to the Tribune, to me. And what do you think is so bad about 'girl'? I'm a girl. And your boss and powerful and rich and hot and smart. So if you perceive 'Supergirl' as anything less than excellent, isn't the real problem you?"
— Cat (Calista Flockhart) schools Kara (Melissa Benoist) on why "girl" is not a bad word
The Mindy Project
"You want to pay me to break up with him? What are you, the dad in a Nicholas Sparks movie?"
— Whitney (Cristin Milioti) gets annoyed that Jody (Garret Dillahunt) wants her to break up with Jeremy (Ed Weeks)
Can't even. ✋#MindyOnHulu pic.twitter.com/jqhKCT0SSI

— The Mindy Project (@TheMindyProject) October 28, 2015
Bones/Sleepy Hollow (Crossover)
Brennan offers Crane some love advice like only she can. #HollowBones https://t.co/2S4QKtpNsQ — BONES (@BONESonFOX) October 30, 2015
Rest assured, Crane did NOT just beam here from the planet Vulcan. #HollowBones https://t.co/Jed1kMRFuy

— Sleepy Hollow (@SleepyHollowFOX) October 30, 2015