World Series Schedule Set: Kansas City Royals vs. New York Mets Begins Tuesday
The 111th World Series is set. The Kansas City Royals clinched the American League Championships Series over the Toronto Blue Jays on Friday night, scoring a date with the New York Mets in the Fall Classic. The Mets, who advanced after sweeping the Chicago Cubs for the National League title on Wednesday, will be looking for their first title since 1986, one year after the Royals last hoisted the Commissioner's Trophy.
The best-of-seven series begins Tuesday, Oct. 27 at Kauffman Stadium in Missouri, with the Royals enjoying home-field advantage thanks to the American League's win in July's All-Star Game. (Coincidentally, Oct. 27 is the anniversary of the last World Series championship for both teams, as pointed out by ESPN Stats & Info.)
Here is the schedule for the 2015 World Series. All game telecasts start at 8/7c on Fox, with the first pitch set for 8:07 p.m./ET, except for Game 5, which, if necessary, will be 8:15 p.m./ET.
Tuesday, Oct. 27
Game 1: Mets at Royals
Wednesday, Oct. 28
Game 2: Mets at Royals
Friday, Oct. 30
Game 3: Royals at Mets
Saturday, Oct. 31
Game 4: Royals at Mets
Sunday, Nov. 1
Game 5: Royals at Mets (if necessary)
Tuesday, Nov. 3
Game 6: Mets at Royals (if necessary)
Wednesday, Nov. 4
Game 7: Mets at Royals (if necessary)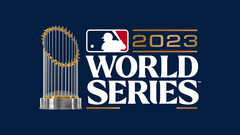 Powered by