'Dancing With the Stars"s French Train Hero Attends the Oregon Community College in Shooting Rampage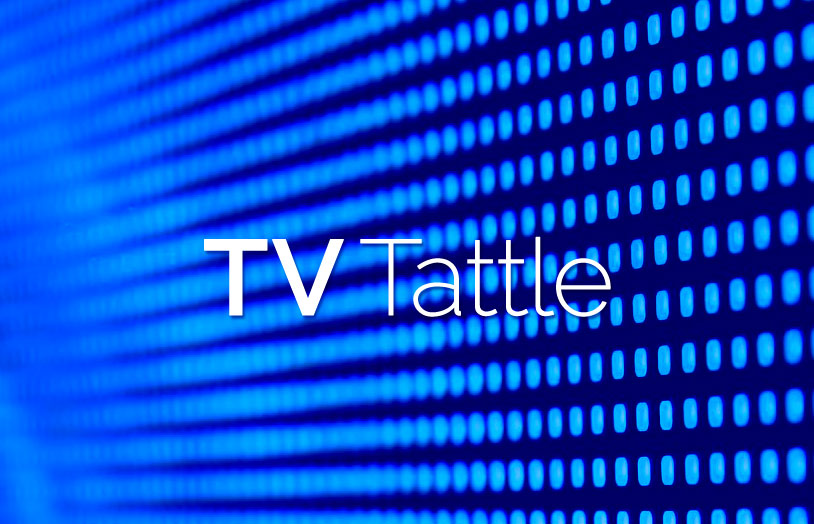 If not for Dancing with the Stars, contestant Alek Skarlatos tells Greta Van Susteren he likely would've been attending classes today at Umpqua Community College. TMZ reports that Skarlatos, who helped prevent a mass shooting aboard a train in France, cut short Dancing rehearsals when he heard news of the mass shooting. An Army National Guardsman in Oregon, Skarlatoshas been studying at the college for a career in law enforcement. "While I was fortunate enough to be in the right place at the right time in August aboard a train bound for Paris," Skarlatos said in a statement, "I only wish that the same could be said for today. I wish that I could have been there today to assist."
Snyder, who directed the 2009 film adaptation of the DC Comics series, would make his first foray into television with a Watchmen project. Says HBO in a statement: "Preliminary discussions regarding Watchmen have occurred but we have no additional information and no deals are in place."
De Niro wore a cap to his visit to Seth Meyers to cover up his (shaved) bald head.
"It's not a stretch to call the characters on Empire duplicitous," says Dave Schilling. "This is a soap opera, after all. On soaps, people lie like dogs lick themselves: whenever they have a free moment and a bit of privacy. But other than The Sopranos, I can't think of a series more preoccupied with the unassailable benefit of deceit and the code of the streets. Lies, and the consequences of duplicity, are the fuel that makes this show move forward." PLUS: Wendy Williams wants Terrence Howard booted off Empire, and Lee Daniels addresses Cookie's J.Lo diss.
In Miley's latest promos, she calls Jones "mama."
Simon has also cast another alum of one of his TV shows, Show Me a Hero's Dominique Fishback, on The Deuce. Also joining the cast is Revenge alum Margarita Levieva.
Is the new Peeple app inspired by Season 5's App Development and Condiments episode?
Davidson, whose firefighter dad died in the World Trade Center attacks, was a troubled and sad kid growing up, according to his mom. At age 16, he found his calling hanging out and performing in comedy clubs. Nowadays, he's able to channel that energy towards his comedy and SNL. "Pete's really focused for someone who mostly talks about how much pot he smokes," says Lorne Michaels.
"My business is cookbooks, and TV is really good for supporting that," says Garten, who works on her show in "two chunks" per year.
Is Meyers' trying to bring the Jon Stewart comedy format to Late Night with long-form comedy pieces?
New showrunner Clifton Campbell says of this season "First and foremost, we ought to rebalance the partnership and that we should, now that we've had a clean slate handed to us, really deep dive into Abbie's story and Abbie's family without going back to the tortured version that we all know from their childhood, and allow both Abbie and Crane to move forward."
Is Gyllenhaal actually six-feet tall?
Fielder will play a cop who pulls over Rob Lowe.
Class, focuses on the students at Coal Hill, where Clara Oswald Oswald currently teaches.
The statue TV Land presented the city in 2001 currently has no future home.
Weeks later, Kristen Wiig would be added to the cast, resulting in one of Saturday Night Live's best-ever freshmen classes.
The American Idol alum's I Love Kellie Pickler debuts on Nov. 5.
Buffy scholarship is thriving 12 years after the Joss Whedon series went off the air. PLUS: Buffy's Nicholas Brendon arrested yet again, for allegedly choking his girlfriend.
The current homeowners are apparently trying to deter all the unwanted attention by also placing a "privacy tree" in front of the house. PLUS: Fuller House casts DJ and Kimmy's kids.
How to Get Away with Murder creator Pete Nowalk reveals how he climbed the ladder and learned at the feet of Shonda Rhimes. PLUS: Shonda Rhimes is ambivalent about Meredith's Grey's Anatomy love life post-McDreamy.
The comedy starring Judy Greer and Nat Faxon improved after its critically derided pilot, but few noticed.
Actors Joe Naufahu and Robert Aramayo will appear in Season 6 in still-secret roles.