Liz and Red Are Still on the Run—and Being Hunted—on 'The Blacklist'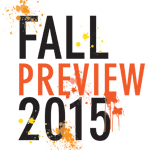 When The Blacklist premiered two years ago, the conceit was simple: Fledgling FBI agent Liz Keen (Megan Boone) teams up with one of the FBI's Most Wanted, Raymond "Red" Reddington (James Spader), to catch the world's most dangerous criminals. But this season is completely different. Liz and Red, on the run because Liz has been framed as a murderous Russian spy by an all-powerful faction (called the Cabal), are still using the blacklist, but now it's for a whole new reason.
RELATED: Guess Who's Coming to Your Favorite Fall Shows?
"An FBI task force is hunting them down to arrest them. The Cabal is hunting them down to kill them," executive producer Jon Bokencamp explains. "What are Liz and Red doing? They wouldn't just avoid capture. They're on a quest of their own to exonerate Liz by finding blacklisters who have information that might help convince the world that she's innocent."
RELATED: Check Out New and Returning Fall Shows
They'll also need the help of an old friend from Season 2, underworld "fixer" Mr. Vargas, played by Pee-wee Herman himself, Paul Reubens, who is returning for a multiepisode arc.
The Blacklist, returns Thursday, Oct. 1, 9/8c, NBC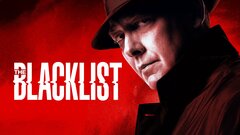 Powered by