Hailey Tries to Ascend the Ranks in 'Chicago P.D.' This Season
The force is in flux for the fifth season of Chicago P.D. Det. Erin Lindsay (Sophia Bush) has blown out of the Windy City to take a job with the FBI in New York. Antonio Dawson (Jon Seda), who had been working in the state's attorney's office, is officially back on the beat, and young, confident Hailey Upton (Tracy Spiridakos) is now a full-time member of the major crimes squad.
But personnel shake-ups aren't the biggest changes. "What used to go on in Intelligence is no longer tolerated," Spiridakos explains. Police reform is the new mandate, which means that the do-whatever-it-takes mind-set established by Sgt. Hank Voight (Jason Beghe) won't fly any more. Cameras now hang in interview rooms, and even worse, someone is watching CPD methods like a hawk: Voight's estranged former partner, Denny Woods (Mykelti Williamson). "The veteran cops definitely have some trouble with that," Spiridakos says.
Upton, though, is the opposite of a veteran—she's trying to rise through the ranks. And she's partnered with Jay Halstead (Jesse Lee Soffer). "They work together well," Spiridakos says. "But she's there to do her job. She's not there to make friends."
Chicago P.D., Returns Sept. 27, 10/9c, NBC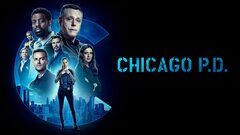 Powered by