Leah Remini Reunites with Kevin James for Revamped 'Kevin Can Wait'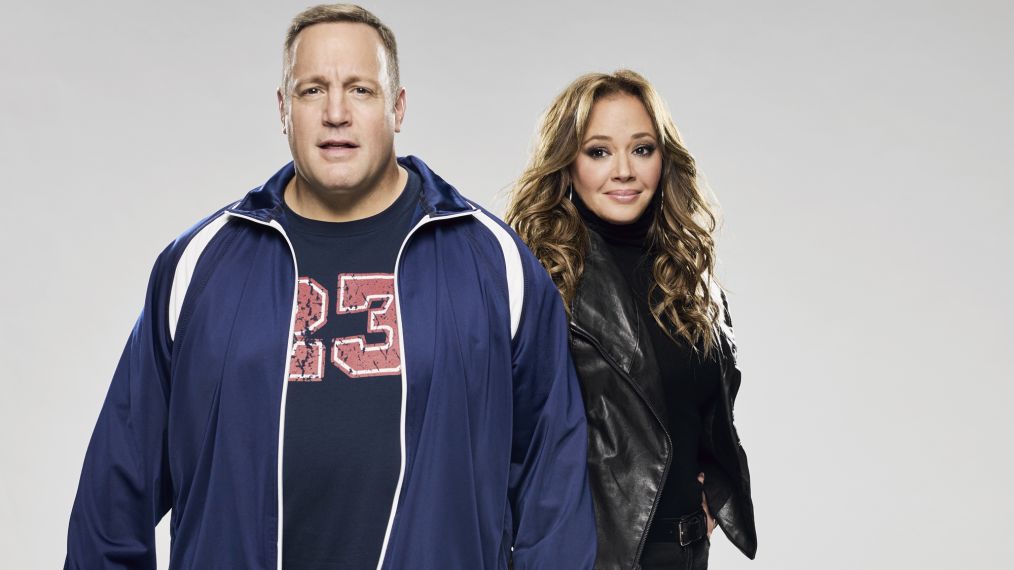 You certainly can't accuse Kevin Can Wait of being predictable. The CBS sitcom starring Kevin James as Kevin Gable, a family man who couldn't quite get used to his retirement from the police department, was last year's highest-rated new comedy. The season ended with a bang: the two-part finale featuring Leah Remini (James's better half for nine years on The King of Queens) playing Vanessa Cellucci, Kevin's former colleague from the force. Just weeks later it was announced that Gable's wife, Donna (Erinn Hayes), would be killed off and Remini was coming on board full-time. We visited James and Remini on Kevin Can Wait's Long Island set to investigate.
First, the obvious: Why mess with a good thing?
Kevin James: Before we even started, it had occurred to me that the setup might not be enough to drive the show. It was like, "Oh, what can Kevin do to keep his retirement going? Let's get together with the guys to eat and drink beer!" As writers, I think we did well, but it felt like we were running out of ideas.
When Season 2 premieres, a year has passed since Donna's death. How are the Gables holding up?
James: Kevin is in an overprotective state, which leads to meddling. The kids are pretty self-sufficient, and they just want him to get on with his life. Making him a single dad deepens their relationship. There's a lot more weight to everything now.
Kevin will start working at Vanessa's new security firm. What kind of on-the-job antics might ensue?
James: Some very low-rent stuff! It's not gonna be espionage.
Vanessa and Kevin go way back. What's their dynamic?
Leah Remini: Like family. Nobody lets anything go—they hurl insults, but underneath it they care for each other.
James: They have that love/hate thing. It's nice that we don't have to build history.
Sounds like a recipe for some Moonlighting-esque chemistry…
Remini: We can only hope! But on the show, Kevin is adjusting to a new normal. There are so many stories to tell just around that right now.
James: We don't know where it will go. Maybe they will get together, maybe they won't, but we wouldn't want to lock in on anything yet.
It's been a decade since you were costarring together on a TV show. How does it feel to be reunited?
Remini: Comforting. Like having your favorite blanket around you—it's so secure and so safe.
James: Or when you're at the airport and you recognize a family member at the luggage carousel, like, "That's my island!"
Remini: I cried when Kevin called me about joining the show. Working with him again, in a comedy, was my top choice.
James: When we shot our first episode back with a live audience, it blew away my expectations! I can't speak for what America will think, but I can do what I believe is best. If people don't love it, then at least we went out swinging.
Kevin Can Wait, Returns Monday, Sept. 25, 9/8c, CBS (moves to 8/7c on Oct. 30)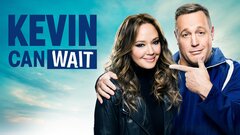 Powered by