First Look: C-3P0 and R2-D2 Meet the 'Rebels' in 'LEGO Star Wars Droid Tales' (VIDEO)
C-3P0 and R2-D2 continue to look back on a galaxy far, far away piece by piece—or more precisely, brick by brick—in Disney XD's animated series LEGO Star Wars Droid Tales. The five-part series kicked off this summer with the fan favorite duo recounting previously untold tales from the adventures of Luke Skywalker, Princess Leia, Darth Vader, Yoda and Co.—all in adorable LEGO-fied form.
The third episode (airing Monday, Sept. 7 at 8/7c) features a guest appearance by the cast of Star Wars Rebels, the animated series set between the two film trilogies. (Season 2 of Rebels kicks off October 14 on Disney XD.)
In "Mission to Mos Eisley," the droids meet the crew of the Ghost (including plucky pilot Hera and cranky droid Chopper, above) and share a story from the New Hope era. Mos Eisley, as devoted Star Wars fans know, is the port city on Tatooine where Obi-Wan Kenobi and Luke hired Han Solo and Chewbacca in the very first movie of the franchise.
Here's an exclusive clip from the episode:
[jwplatform 0A6pI82J]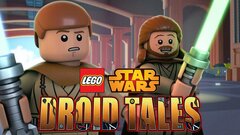 Powered by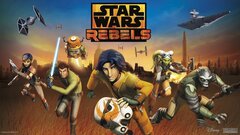 Powered by