'The Wiz Live!' Adds Amber Riley and Uzo Aduba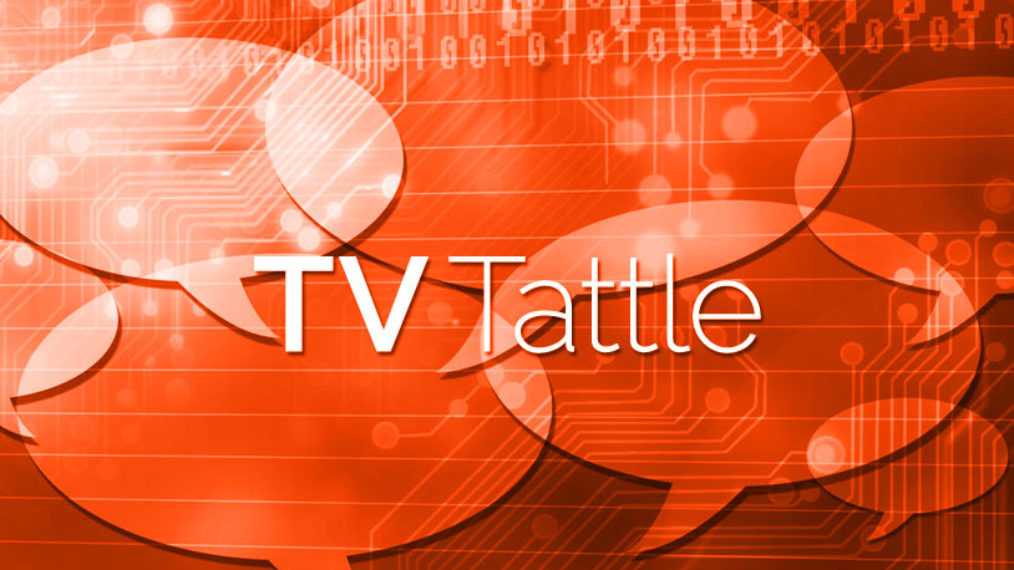 The Glee alum and the Orange Is the New Black star will play, respectively, the Good Witch of the North and Glinda, the Good Witch of the South.
"Obviously we would love to have Kiefer (Sutherland) and we went to him first," says Fox boss Gary Newman. "It isn't something he wants to do at this point, but he encouraged us to continue and look for a way to bring the show back."
Fox showed a clip this morning at the TV press tour showing David Duchovny and Gillian Anderson's characters in a major blow-up fight.
"We're hopeful that we'll be able to announce something soon," says Fox's Dana Walden. "It's something we're definitely pursuing."
"The Olsen twins cried a lot," Stamos told critics while promoting Fox's Grandfathered. "It was very difficult to get the shot. So that actually is 100 percent accurate." PLUS: Stamos shouts at Rob Lowe: "Rob, tell the truth, we've dated for years!," and Stamos is returning to Galavant.
The former American Idol judge's potential new show "would be definitely something in his wheelhouse, but quite different from what he has done in the past," says Fox boss Gary Newman.
"I was going to play a pimp and she was going to play a whore," says Stephen Moyer, was obsessed with the FX drama with wife Anna Paquin. They couldn't, however, make the cameo work. But Moyer is getting to work with Kurt Sutter on The Bastard Executioner.
"Stephen Colbert, The Daily Show," Colbert recalls saying to Stewart at the press conference. "In what way does this announcement affect my chances of becoming host of The Daily Show?" After that, Colbert recalls, "Jon Stewart turned to the president of the network and said, 'You told me he wasn't funny.'" PLUS: Stewart's most frequent guests were white men, there was an early long line for tonight's 6 pm taping, Stewart's wife's book shoots up Amazon ranks after Daily Show plug, here are Stewart's year-by-year ratings, ranking Stewart's correspondents, 17 famous Daily Show moments, breaking down all the Daily Show guests, how media covered Stewart's Daily Show launch, a conservative bids farewell, Stewart was an angry host for an angry age, remembering Stewart's BBC talk show, recalling college soccer player Stewart, 20 correspondents look back, Comedy Central bought a full-page ad to celebrate Stewart, watch Stewart's last final show from 1995 with guest David Letterman, and here are the "most Jon Stewart moments" in Daily Show history.
Compared to the MTV drama, he says, "ours is more comedic and satirical, and visually, they look very different. People can easily figure out that there are two different shows with Scream in the title."
"You can find Rob Lowe anywhere and have sex with him," jokes Fred Savage. PLUS: Rob Lowe says: "It's a perfect time for me to play a guy who's done a lot of episodes of television."
The Meredith Vieira Show is revamping its format for Season 2 by adding contributors, including Bass, who will help Vieira kick off each show by discussing the day's headlines.
She'll share scenes with Chloe Sevigny's character.
"I love you guys, and you know, I never thought I would get this job in a million years," Wallace said on her final show this morning. "I was more surprised to get it than I would have been to not get it."
Frank Sivero had sued claiming The Simpsons stole the Frankie Carbone character he portrayed in the Martin Scorsese film.
Introducing Starks and Desecration.
He'll play "a really trusted advisor/counselor" for Queen Elizabeth next season.