Melissa Joan Hart on Her 5 Favorite Moments From 'Melissa & Joey' (And the Episodes That Didn't Make It to TV)
She's explained it all as Clarissa and played a teenage witch as Sabrina, but now Melissa Joan Hart is saying goodbye to the character nearest to her heart (and name): Melissa & Joey's gloating, fun-loving politician Melissa Burke. The ABC Family series ended its four-season run with Wednesday night's finale, sending its characters off to bright futures: Mel decides to continue her run for Congress, even after the news that she and hubby Joe (Joseph Lawrence) are having twins; Joe's going on a book tour to promote his inspiring lit (Remember: "Fear is the starter pistol for life's greatest moments."); Lennox (Taylor Spreitler) and Zander (Sterling Knight) are getting married after a car accident shook them to their senses (or away from them); and Ryder (Nick Robinson) will be stationed close by in Portsmouth, VA. "I thought it was pretty perfect," Hart told us of the last episode. We chatted with Hart about the finale, her other famous roles and her five favorite moments from Melissa & Joey:
Was it emotional on set?
Everything was, "This is the last time we'll do this, this is the last time we'll do that, take a curtain call, get dressed, last quick change, last time I'll get to hug Taylor." It was really emotional and really present. … After we shot the show, I was like, "Who wants to come to my house?" Everyone walked to my house. We wouldn't leave each other's side. The crew didn't even wrap the stage. They came back and did it later.
Were there any episodes of Melissa & Joey that you didn't get to do?
I always wanted to do one where we camped in the backyard. My sisters went to school in Malibu and they did this thing where they had to carry around their trash for a week. I wanted to see Ryder have to carry his trash around for a week, dragging it through the house, and having to collect it. And there was supposed to be a lesbian episode where my girlfriend decided that she was done with men and hit on me, but the network wouldn't allow it to happen. It was a really funny episode, but they pulled it.
How does Mel rank with the other long-standing characters you've played?
Sabrina [on Sabrina, the Teenage Witch] was the first time I got to work as an adult, but I didn't really identify with her. People are always asking about a reunion, but I have to say that wasn't a character I really enjoyed. I loved playing her because she did crazy things, but I didn't identify with her as a person. She was just too much of a wallflower to me. Whereas Clarissa [on Clarissa Explains It All] stood out as wild and crazy and I loved that about her. But Mel was my favorite character I got to play. She was just fun and lovely and flawed. No one believes me when I say that. They always thought I was just trying to promote my show, but I swear. Mel was the most fun for me because she was just so silly.
What are your five favorite moments from Melissa & Joey?
Oh, this is easy. If you had asked that about any of my other shows, I wouldn't be able to answer. I never really got to watch back Sabrina and Clarissa because I was usually working when they were on. [Melissa & Joey] is so different for me because I know it inside and out.
Season 4, Episode 2, "A Melanie & Josiah Christmas": One of my very favorite episodes I've ever shot of anything was the Christmas episode that we did. I loved playing the Southern Belle. We decided to play it all with accents. That was a last minute thing that me and Taylor decided to do at the table read and everyone followed suit luckily and it worked out. I actually didn't think it was a great script at first, but when we put on those dresses and started acting it out, it was just so funny to us.
Season 1, Episode 8, "Dancing With the Stars of Toledo": When Joey dances with Mark Ballas in our Dancing With the Stars of Toledo episode. Any episode where we got to go big was fun, fabulous.
Season 4, Episode 22, "Double Happiness": One of the scenes from [the series finale] … when Mel realized she's having twins and she's sitting on the couch and just repeating words and then all of the sudden she just snaps. That was one of my favorite things to shoot. Only because I really shocked the crew and the director. When a director gives you props on a show that you've been doing for years, you know that you've really done something great. He would normally go, "Oh good job. Let's move on." But he was like, "Wow, that was really good." That always feels good.
Season 4, Episode 10, "Parental Guidance": The Dolly Parton flashback we did last year. We went to Dollywood and we have these pictures of us with our wigs on. The whole crew got involved with that one. We did a lot of bloopers and pranks on the ride with those wigs.
Season 1, Episode 1, "Pilot": The very first episode where Joe comes to the door and I just go "Oh, gross." Just that moment of setting up the relationship between the two of us, as two people who just don't like each other but end up needing each other–that sets the whole tone for the entire series.
Wait, the Sabrina-themed episode (Season 4, Episode 1, "Witch Came First") didn't make the cut?
That one was tough. I directed that. Having to work with the cat again, having to work with special effects without having the special effects budget of Sabrina, the Teenage Witch. Making a cheaper version was very difficult. Sabrina was a high-budget show. There were a lot of in-camera tricks and stuff. It was a lot of work for me and that one was just really tricky.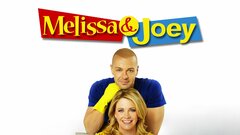 Powered by