SNL's Emmy Guest-Hosting Submissions: 9 Men, 0 Women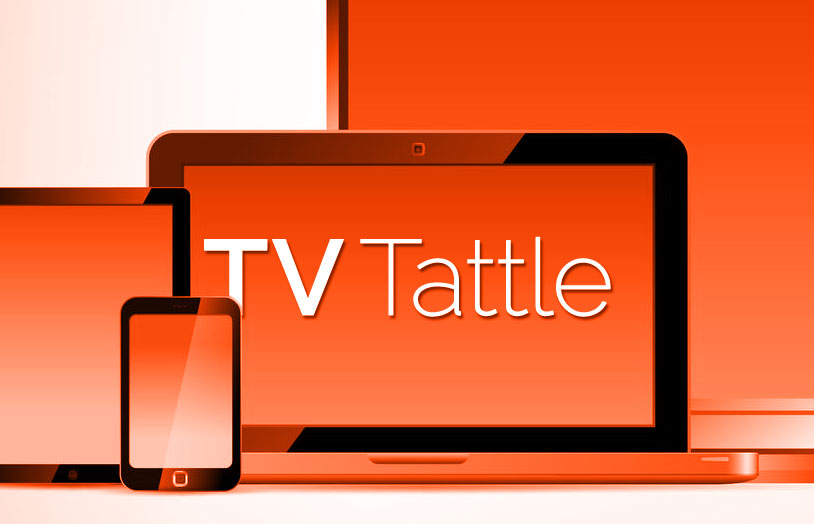 SNL's Emmy guest-hosting submissions: 9 men, 0 women
Despite hosting turns by Taraji P. Henson, Sarah Silverman, Amy Adams and Scarlett Johansson, Saturday Night Live opted not to submit any female guest-hosts for Emmy consideration.
Marc Maron says of his podcast interview with President Obama: "It was weird"
Police and Secret Service took over Maron's neighborhood in L.A.'s Highland Park, the setting for his IFC comedy Maron, for this morning's WTF podcast interview with the president from Maron's garage. "I wasn't going to put anything over on him by acting more comfortable than I was," says Maron. "But it was weird: He came over, he made me very comfortable very quickly. He was very engaged. He was looking forward to having a nice chat, and I think steamrolled into the conversation very intensely and very quickly, like I do sometimes." PLUS: See a photo of Maron interviewing Obama, Secret Service started visiting Maron's house on Sunday.
Escaped New York convicts: The TV drama series?
An entertainment production company that has worked in the past with Lifetime plans to rip from the headlines the stories of escapees Richard Matt and David Sweat, from the perspective of the woman who helped in their escape.
Game of Thrones' Maisie Williams: "I'm worried about next year"
In wake of the Season 5 finale, Williams says, "I don't want to wear these crazy contacts for the rest of my time on Thrones!" PLUS: Watch a supercut of every death this season.
Stephen Colbert says his web videos are like "gifts" for fans "to let them know we miss them"
The Late Show videos Colbert has been posting recently, including the one this week mocking Donald Trump, also give Colbert a chance to try out his new network persona before he officially launches in September. "We're not trying to create memes or viral videos," says co-head writer Opus Moreschi. "We're not trying to hashtag-trend. We're just doing our comedy, whether it's on the Internet or a big old dumb box in the middle of the living room."
With Will Ferrell & Kristen Wiig's A Deadly Adoption, Lifetime has finally become self-aware
The parody of Lifetime movies airing Saturday night begs the question: Is it still camp if Lifetime knows exactly what it's doing? PLUS: Will A Deadly Adoption become the best-ever Lifetime movie?
Meet Hannibal's food stylist
Janice Poon describes her job as tiptoeing through "that liminal space between being seduced and being repulsed."
Lady Gaga won't be singing on American Horror Story: Hotel
"It's a pure acting part," says Ryan Murphy. "I think people expect that she's going to be sitting in a bar in a white silk gown sort of singing songs — she is not."
Taraji P. Henson hospitalized for exhaustion
The Empire star posted a photo on Friday of her receiving an IV drip to her forearm.
A Kojak movie starring Vin Diesel is in the works
Diesel is set to take on Telly Savalas' signature '70s cop drama role.
Louis CK remembers calling Lorne Michaels the F-word when he hosted SNL last year
As he recalls in Judd Apatow's new book Sick in the Head, wanted to do a 12-minute monologue for his second hosting stint. But Michaels felt a lot could be cut out.
Battlebots returns to ABC Sunday after a 13-year absence
The reboot will have "literally the best fights ever in the history of robot combat," promises exec producer Greg Munson.
Fred Armisen dreams of Prince doing Portlandia, or possibly Louis CK
Armisen says he considers the inspiration for Portlandia sketches to be "never ending … so far."
NCIS: New Orleans promotes 2, including Daryl Mitchell
Mitchell and Shalita Grant will become series regulars next season.
Here are 17 The Simpsons cultural references explained for younger viewers
Not all young people are aware of Joe Piscopo, Ravi Shankar and Alf.
To promote Scream, MTV created a "Choose Your Own Murder" game
The interactive online game lets viewers be in the middle of their own horror movie scenario.
Judd Apatow: Freaks and Geeks would've sent Lindsay Weir on an extended acid trip for Season 2
"What would happen to her? She would be on acid," Apatow said while promoting his new book Sick in the Head. "Just an extended acid trip."
See what some of the Brady Bunch kids look like today
Christopher Knight, 57, Mike Lookinland, 54, and Susan Olsen, 53, are all in Australia this weekend for the Supanova Pop Culture Expo.
UK hit Poldark isn't as good as other stuffy British dramas
The second BBC adaptation of the Winston Graham novel, debuting Sunday on PBS, was a sensation earlier this year in Britain. PLUS: Meet Poldark hunk Aiden Turner.
In defense of Orange Is the New Black's Piper
"Don't get me wrong," says Todd VanDerWerff, "I totally understand all of the reasons many viewers find the character annoying (though they will never catch me saying anything bad about Taylor Schilling, who perfectly understands every single nuance in her character's particular brand of awfulness). I get why people believe the show could be just great without Piper, why she's the thing holding it back. But I just can't go that far. Indeed, I think Orange Is the New Black might fall apart without her, a fate season two came dangerously close to at times." PLUS: The start of Season 3 was hard to binge-watch, prisoners used to sew lingerie in real life, Ruby Rose explains her "gender fluidity," and how Aussie Yael Stone concocted her hodgepodge American accent.
Amazon's Catastrophe is a grown-up version of Knocked Up
The six-episode comedy starring Rob Delaney and Sharon Horgan, says James Poniewozik, "is nothing revolutionary: she's knocked up, he moves to London to be with her, they develop a relationship while adjusting to the idea of parenthood. But the six-episode comedy is distinctive for taking this setup and dealing with the messy complications that naturally occur, but that romantic comedies generally try not to think about." PLUS: Delaney on going from Twitter to TV.
Syfy bounty-hunter space drama Killjoys is creative, but lags in execution
"Compelling storylines find themselves saddled with heavy-handed exposition and clunky, B-grade dialogue," says Steven Shehori of the new Syfy series, premiering tonight. PLUS: It's fierce, flirty and forgettable.
Why would Dwayne Johnson choose HBO's Ballers as his first TV project?
The Entourage for the NFL comedy seems like a waste of The Rock's talents because it's neither bad nor good. But Ballers, says Alan Sepinwall, is "ultimately too forgettable to hurt him in any way; he's too big and powerful and charming for all of that. But considering all the great work being done in TV at the moment, in both comedy and drama, and the value Johnson could bring to better shows than this, or vice versa, it's a missed opportunity at a minimum." PLUS: Ballers is Entourage for jocks, Ballers has depth and underlying poignancy, Johnson is the only thing worth watching, and how Rob Corddry ended up on Ballers.
HBO's The Brink offers a few chuckles, but it's not the Veep of foreign diplomacy
"The Brink's problem isn't that it has too much going on at once but that it seems to have too many cooks in its kitchen," says Hank Stuever. "The credits are heavy with a larger-than-usual array of writers, producers and directors, which may explain why the show fails to locate a coherent tone from episode to episode. Whatever The Brink is trying to say about the state of world affairs — and as things progress, the show does seem determined to make a point — is lost in the execution. Soon enough, this brand of globally minded satire coalesces into a giant cornball." PLUS: The Brink is a slow boil that's worth the wait, and the one-liners are half-baked and the plot is overbaked.
True Detective's 2nd season problem: It's just a cop drama
"It's an okay cop drama, to be sure, but it's definitely a cop drama you have seen many, many times before," says Todd VanDerWerff. "The characters hunt down clues. They interrogate witnesses. They muse about the darkness in the world. They pursue suspects on foot. And they spend lots and lots of time staring into the abyss and hoping it doesn't stare back at them." PLUS: Nic Pizzolatto's dialogue sounds ridiculously pretentious and false without Matthew McConaughey and Woody Harrelson, it's too obsessed with masculinity in Season 2, it's still addictive if you don't compare it to Season 1, Rachel McAdams may redeem this season, Season 2 benefits from a restart, Season 2 seems like a retort to Pizzolatto's critics, and Season 2 feels very much like a television show, unlike Season 1.