Gone, and Probably Forgotten: 7 'Nashville' Characters Who Vanished Into Thin Air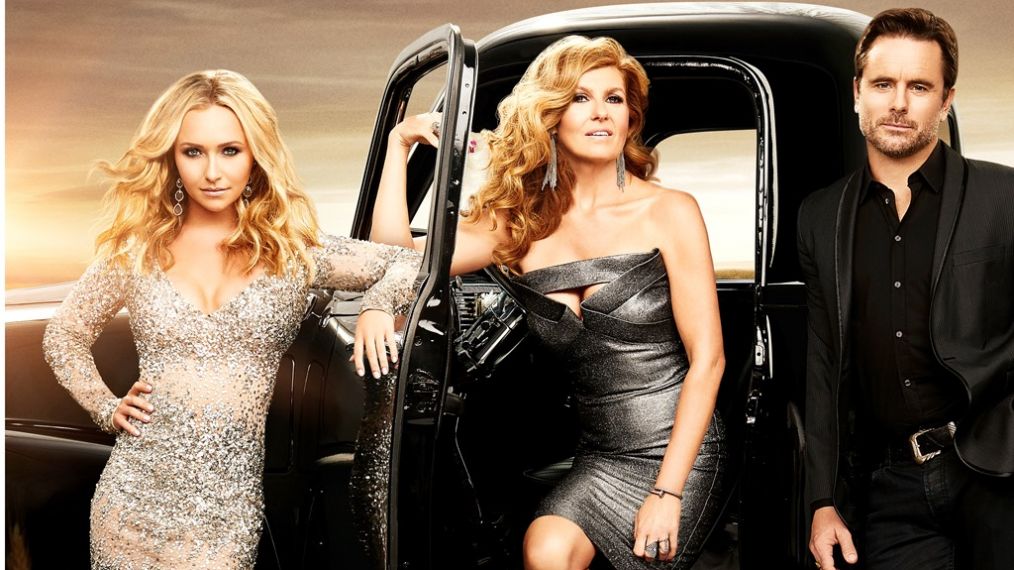 If you're looking for a soap opera with authentic country music, dazzling romance, and a whole lot of drama, then Nashville is the show for you.
Unfortunately, if you're also searching for a show with a revolving door of random characters that you can't bring yourself to care about, then Nashville has got you covered there, as well. To be fair, the show has a great core cast, but keeps making the fatal error of introducing filler characters who come on the scene, stir up some trouble, and then vanish after a few episodes, never to be seen again. Each time, the character gets some backstory and dialogue, only to be replaced by the next rando.
Even the most avid fans have trouble keeping all the Nashville names straight. Below are some of the many characters that have disappeared from the show. (For some reason they're mostly female singers—make of that what you will.)
Ashley Willerman (Bridgit Mendler)
"Who the hell is Ashley Willerman?" Rayna asks in the third episode of Season 5. We don't know either, but after watching the episode, the better question is, "Why should we care?" Ashley is a supremely annoying YouTube sensation who monopolizes the entire episode with her weird diva antics. We meet her when Maddie begins her internship at Tracks Studio and is assigned to fetch coffee. It quickly becomes apparent that Ashley is a walking cliche, surrounded by an entourage, demanding food, and singing with an incredibly nasally voice. (Deacon: "She sounds like she's choking." Preach.) Long story short: Avery quits as producer, Maddie reacts by having a meltdown of her own (what else is new?) and Deacon watches it all in bemusement. And then we never see her again. Adios, Ashley. Thanks for hogging all the screen time.
Vita Martin (Jeananne Goossen)

Remember her? Yeah, me neither. But after looking back at Season 4, we discover Vita is a musician and quite the literal embodiment of "starving artist." Vita's living out of her car with only a guitar to her name and approaches Deacon for some work. After being introduced to Rayna, she quickly becomes her pet project and we get a sense she's talented enough to make it to the top. But, ha-ha—nope. Turns out Vita stole some cash, and when Rayna tries to investigate, she's just gone. Bye Vita; see you never.
Colt Wheeler (Keean Johnson)
Colt starts off as a pretty central character to the show as the son of country legend Luke Wheeler and the boyfriend of Maddie. He is portrayed as the typical lovesick teen and also a striving hip-hop artist, but then the audience faces some serious character whiplash when Colt abruptly decides to enlist in the army, against his dad's wishes. While his decision was incredibly noble, it also seemed out of character. Either he grew up real fast, or the writers just didn't know what to do with him. Farewell, Colt.
Sadie Stone (Laura Benanti)

Sadie's vanishing act was a whole new level of drama, even for Nashville. We meet Sadie in Season 3 as a series newcomer and yet another musician under Rayna's wing. Portrayed by Laura Benanti, (who is also a Melania Trump impersonator, by the way), Sadie seems like a charming and fun addition to the cast…until her abusive ex husband storms into town and socks her in the eye. After she purchases a gun and gets a restraining order, he confronts her again. So she basically shoots him dead. And then skips town forever. Safe to say, her stint on Nashville was short yet memorable. Sayonara, Sadie.
Zoey Dalton (Charley Rose)

Not long after we first encounter the feisty singer, Zoey becomes pretty well integrated into the Nashville bunch as Scarlett's BFF, Gunnar's GF, and and a short-term member of the defunct band ZAG. She has great hair, an even better voice, and rising star potential. And then, boom—she gets written off the show. Some have claimed she was too boring. Oh well, we'll always remember when she upstaged Juliette at her own concert. Godspeed, Zoey.
Layla Grant (Aubrey Peeples)

Oh, Layla, our favorite reality star trainwreck. Layla makes an appearance in a recurring role in Season 2 and causes quite a stir in subsequent seasons. We watch the gifted singer struggle to be taken seriously after winning the competition Nashville Star. Her brilliant solution is to appear in yet another reality show, which pretty much crashes and burns. We soon find her entangled with Jeff Fordham, Nashville's resident villain, and then break down when he falls off a roof (another story for another time). By the time we get to Season 5, the new showrunners axed the poor girl all together. So long, Layla. Hope you're finally content.
Teddy Conrad (Eric Close)
We watched Teddy take a huge career nose dive from becoming the mayor of Nashville to getting tossed in the slammer. Rayna's former husband had a bunch of weird storylines filled with corruption, embezzlement and an elicit affair. Fans enjoyed a couple blissful Teddy-free seasons until he recently returned for *massive spoiler ahead* Rayna's funeral to try to get custody of the children, but he thankfully lost the battle. Since then, Teddy's dropped off our radar once again. Truthfully, we're fine if it stays that way. Bye, Teddy; go ruin other people's lives.
RELATED: Subscribe To TV Insider's Nashville Newsletter
And that's a wrap for just some of the numerous random characters that keep popping up and leaving our Nashville screens. They have since been replaced by newcomers Hallie, Alyssa, Zach, and Jessie, but we'll be waiting for the inevitable next crop of stars. For some reason the show keeps pulling out this trope, so we may as well highlight the absurdity and get in a few laughs. While these characters are long gone for now, who knows? They may yet make another appearance.
Nashville, Thursdays, 8/7c, CMT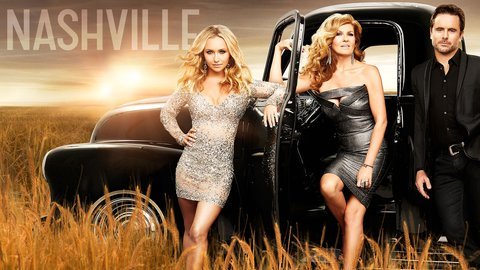 Powered by