Hulk Hogan apologizes after WWE fires him for n-word rant The WWE legend admits to using the N-word to describe his daughter Brooke's boyfriend. "Eight years ago," Hogan said today in a statement, "I used offensive language during a conversation. It was unacceptable for me to have used that offensive language; there is no excuse for it; and I apologize for having done it."
Covering Trump, says The Daily Show host, is "So. Much. Fun."
She'll guest as Josh Charles' wife on the Showtime series.
The TBS reality show will award one aspiring meteorologist with $100,000 and the chance to forecast the weather on CNN's New Day.
"When we wrote that ending, it wasn't necessarily so that we could have a Season 2, it was just to show that history repeats itself," says Chad Hodge. "Obviously it seems like it leaves a window to a Season 2, but that wasn't the reason we did it." PLUS: M. Night Shyamalan says a Season 2 idea is being discussed, the finale showed the flaws of broadcast TV, and it was chaotic, violent and unsatisfying.
Watch another brief teaser for The X-Files revival.
She'll play an iconic photographer in a Season 7 episode.
The legendary hot dog stand was used for the latest installment of The Late Late Show's Take a Break series.
The Southpaw star was "revealed" to be wearing a wig backstage at Late Night.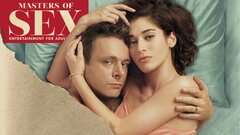 Powered by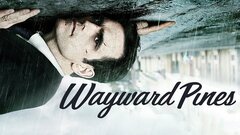 Powered by