National Burger Day: 15 Bob's Burgers Specials We Want to Eat in Real Life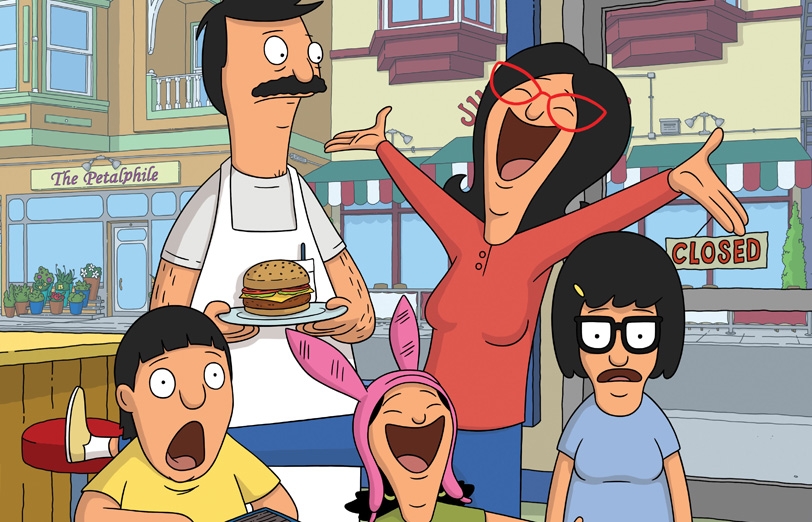 May 28 is National Burger Day, and while everyone else heads to their local In-N-Out or Five Guys, let's imagine for a minute what it would be like to chomp into one of the pun-tastic specials from Bob's Burgers. Some of the Belcher family's creations are a little too organic, and out-there for our taste buds (Kale? Okra? As if!), but some could be downright delicious. Here, 15 specials from the animated series that we'd like to take a bite of:
Mission A-Corn-Plished Burger (comes with corn salsa)
Season 1, Episode 3: "Sacred Cow"
Who seriously doesn't love corn salsa?
The Roquefort Files Burger
Season 1, Episode 4: "Sexy Dance Fighting"
Cheese, please! This is the first appearance of Roquefort on the special's menu, but certainly not the last.
Shake Your Honeymaker Burger (comes with honey mustard)
Season 2, Episode 3: "Synchronized Swimming"
Honey mustard is the king of the condiment realm.
It's Fun to Eat at the rYeMCA (comes on rye with mustard, cheese and avocado)
Season 2, Episode 6: "Dr. Yap"
All this needs is a touch of pastrami and we'd be all over it. Plus, avocados will always work.
Papaya Was a Rolling Stone Burger
Season 2, Episode 4: "Burgerboss"
Fruit could make a sweet addition.
Poutine on the Ritz Burger (comes with poutine fries)
Season 2, Episode 9: "Beefsquatch"
As well as having an A+ pun, poutine fries sound awesome.
Bean Spirit (comes with beans)
Season 3, Episode 8: "The Unbearable Like-Likeness of Gene"
Beans are more of a hot dog pairing, but why not with burgers too?
Home for the Challah-Days Burgers (comes on a challah roll)
Season 3, Episode 9: "God Rest Ye Merry Gentle-Mannequins"
The first of two delicious-sounding burgers from one episode, the other being …
Fifth Day of Christmas Burger (comes with five golden rings of onion)
Season 3, Episode 9: "God Rest Ye Merry Gentle-Mannequins"
… yes, please!
Eggers Can't Be Cheesers (with fried egg and cheese)
Season 3, Episode 11: "Nude Beach"
This mouth-watering breakfast burger would hit the spot.
Mushroom With a View Burger (porcini on a double decker)
Season 3, Episode 12: "Broadcast Wagstaff School News"
This was the only confirmed double-decker we could find on the specials menu, and it sounds particularly yummy.
Sympathy for the Deviled Egg Burger
Season 4, Episode 16: "I Get Psy-chic Out of You"
What an intriguing (and possibly tasty) idea for a burger.
Sgt. Poblano Pepper Lonely Artichoke Hearts Club Burger
Season 4, Episode 19: "The Kids Run Away"
Help! I need this burger! Help! Not just any burger!
The Six Scallion Dollar Man Burger
Season 5, Episode 15: "Adventures In Chinchilla-sitting"
We'll take six million scallions, please.
If You've Got It, Croissant It Burger
Season 5, Episode 17: "Itty Bitty Ditty Committee"
The Belchers should have their own B&B, except instead of bed and breakfast, make it burgers and breakfast.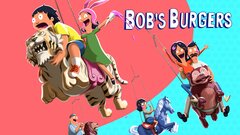 Powered by