Jon Stewart Pays Heartfelt Tribute to Letterman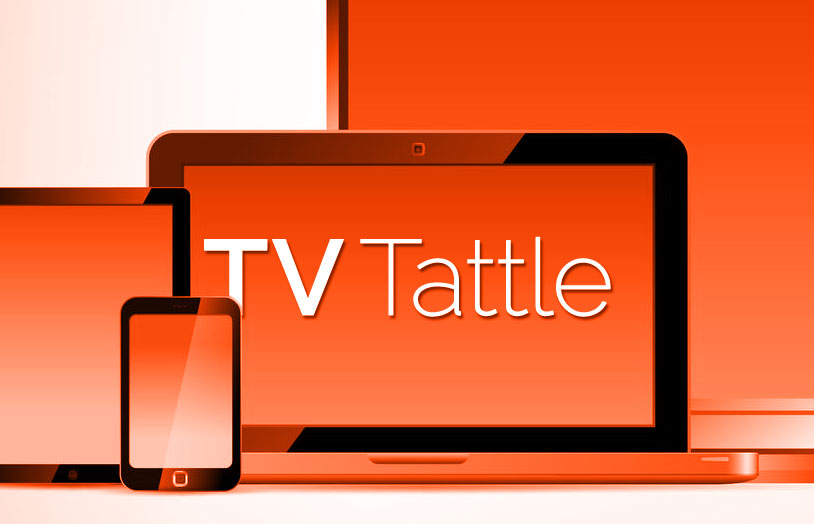 Jon Stewart pays heartfelt tribute to Letterman
It was 20 years ago, in June 1995, that David Letterman visited The Jon Stewart Show as the final guest following the syndicated late-night talk show's cancelation. Stewart remembered that moment in his Daily Show tribute to Dave: "He was for me, and I think many comics of my generation, an incredible epiphany of how a talk show or how entertainment or how television could … for god's sake, the man put a camera on a monkey! It seems so simple now, but back then it was mind-blowing." PLUS: Rolling Stone profile reveals how Pharrell's Happy helped Letterman announce his retirement, Conan O'Brien plans to pay tribute during his show Wednesday, Al Pacino drops by for the Top 10 list, and George Clooney handcuffs himself to Letterman.
Letterman's Late Show neighborhood became upscale and too costly for small businesses
Rupert Jee's Hello Deli, which has experienced rent increases, is the last remaining small business to survive since David Letterman's Late Show moved into the neighborhood in 1993. Stores like Mujibur & Sirajul K & L's Rock America closed a long time ago, giving way to upscale stores. As Gee explains, "The show was a double-edged sword." Adds Mujibur: "Before Dave came to the neighborhood, nothing was here. He helped all the little businesses, but then the rents went up. It forced people out, but that was beyond Dave's control."
American Crime Story photos: See Cuba Gooding Jr. as O.J. Simpson
Check out pics from the FX miniseries set, including John Travolta as Robert Shapiro, David Schwimmer as Robert Kardashian and Selma Blair as Kris Jenner.
Scandal promotes Portia de Rossi to series regular
Says the actress: "It's so exciting to finally talk about the finale because I haven't been able to tell anybody anything." PLUS: Scandal Season 4 ends with a crazy finale, and Jimmy Kimmel rounds up every time Scandal characters say "President of the United States."
Woody Allen on his Amazon series: "I have regretted every second since I said OK. It's been so hard for me"
The iconic director tells Deadline he has no idea what a streaming service is, and he still doesn't watch any TV. The only reason he agreed to a TV deal, he says, is because Amazon kept throwing money at him and "everybody around me was pressuring me." "I had the cocky confidence, well, I'll do it like I do a movie…it'll be a movie in six parts," he says. "Turns out, it's not. For me, it has been very, very difficult. I've been struggling and struggling and struggling. I only hope that when I finally do it — I have until the end of 2016 — they're not crushed with disappointment because they're nice people and I don't want to disappoint them."
Grey's Anatomy finally gave closure to Derek Shepherd
Shonda Rhimes tweeted: "Here come my own personal supply of tissues. Goodbye, birthday twin. Can't believe this is his last scene I'll ever see in my editing room." PLUS: Sarah Drew weighs in on the season finale.
Don't expect Matthew Weiner to give post-Mad Men finale interviews
"I'm doing one talk," he says. "I'm going to have a conversation with a writer friend of mine, A. M. Homes, at the New York Public Library, and that will sort of be the decompression of it. I don't anticipate people standing up front with pitchforks and hot tar or anything like that."
Seth Rogen offers a glimpse of Preacher
"I can't believe we are f*cking doing this!!!!" he tweeted of the start of filming of the AMC comic book adaptation.
Amy Schumer: My late-night talk show parody wasn't about Letterman or Conan
"It was not about anyone specifically, honestly," she tells Jimmy Kimmel. PLUS: Schumer will be on The Bachelorette.
Jim Gaffigan posts an episode of his new TV Land show on his website
Gaffigan's TV Land boss was actually supportive of posting The Jim Gaffigan Show online months before its summer debut.
The Vampire Diaries boss: "There's a whole new mythology that we have teed up"
Exec producer Julie Plec talks about the future now that Elena's gone. "We even have a pitch for how season 7 can launch us into season 8," she says. PLUS: Why producers didn't consider other endings for Elena, and Nina Dobrev and Ian Somerhalder talk about the season finale.
American Idol boss is out before the final season
Exec producer Per Blankens, who was brought in from Sweden two years to save the struggling franchise, won't be back for Season 15. PLUS: Idol had a deep impact on country music format, and how "wimpy white dudes with guitars" ruined Idol.
Fall TV schedule is packed with reboots, franchises and superheroes
This week's upfronts reveals that, as James Poniewozik notes, "broadcast TV is like the movie business too: specifically, the big-studio summer tentpole market, increasingly driven by reboots, franchises and superheroes."
Discovery "burns" the Pittsburgh Penguins
Discovery's Twitter account had a funny retort to the Penguins hockey team's tweet.
Rihanna tells Louis CK she's not his girlfriend on SNL's final Season 40 promos
Watch Leslie Jones lose control in front of Rihanna.
Nashville's Chris Carmack talks about his character's big moment and releasing his own EP
"It's the first step in his journey of personal fulfillment," he says, "and I think he's going to be able to live a much richer life now that he's out and accepting of himself, and has the courage to face whatever's gonna come his way."
Toni Braxton: Empire is dead-on in portraying the music industry
"It's the record business circa, let's say, 1996 to 2005," says the R&B singer. "That's exactly how it was. Exactly."
CSI: Cyber's experts don't seem to know what they're talking about
Here's delving into the CBS drama's "hilariously absurd technobabble."
Supergirl's problem isn't that she looks girly in the CBS trailer
"It's that she's a reductive, unimaginative interpretation of 'girly,'" says Laura Bradley. "When an invincible woman from another planet, with Superman's powers, resembles no other character so much as the protagonist of The Devil Wears Prada, that reflects a problem with how Hollywood writes female characters."
Dr. Phil vs. Steve Harvey
Watch the two daytime talk show hosts partake in a "showdown."
James Corden assembles a One Direction dodgeball team
The Late Late Show host coached "Corden's Angels."
Vince Gilligan reveals Huell's Breaking Bad fate
He really didn't spend that much time in a motel room.
Ranking Harry Shearer's The Simpsons voices
C. Montgomery Burns is No. 1.
TV stars reveal what they're binge-watching
Fresh Off the Boat's Randall Park is binging on Veep, and not just because he's on it.
Animated Snoop Dogg performs on Nickelodeon
Check him out on Sanjay & Craig.
Did the Blind Date teams have an advantage on The Amazing Race?
Phil Keoghan doesn't think so: "No, I just think that the combinations of those teams worked well," he says. PLUS: Amazing Race winners wed.
Lady Violet Crawley's Downton Abbey manor is for sale
The cost: $6.1 million.
The Coen Brothers don't hate TV — they just don't watch it
Well, Joel Coen did watch his wife Frances McDormand on HBO's Olive Kitteridge. He adds: "There is lots of great stuff being done on television right now, but it is not the (format we're focused on). In our minds it's just a different thing from what we're doing."
SNL's Pete Davidson: "If there's a weed, sex or fart joke, it's all me"
The 21-year-old SNL rookie recalls getting the call from Lorne Michaels that he was being hired as a featured player. "It was really crazy how it happened," he says. "And then some lady farted in my face getting her luggage, right after I got the call of a lifetime."
Jon Gosselin is seeking custody of 1 of his 8 children
According to Us Weekly, there's no word on why the former TLC star is seeking custody of just one of children with Kate Gosselin, 11-year-old Hannah.
See the new Sharknado 3 poster
Featuring David Hasselhoff, Frankie Muniz, an axe-wielding Tara Reid and Ian Ziering with a chainsaw.
U.S. Senate majority leader Mitch McConnell loves it when Jon Stewart compares him to a turtle
"I love it," he says of the turtle mocking on The Daily Show.
Chad Michael Murray wants to be on The Big Bang Theory
The former One Tree Hill star would appear on the CBS sitcom "in a heartbeat." PLUS: See the Doctor Who-Big Bang mashup.
Watch Syfy's Childhood's End trailer
Game of Thrones alum Charles Dance stars in the TV remake of Arthur C. Clarke's 1953 sci-fi masterpiece.