How Did 'Mean Girls's Aaron Samuels End Up on 'Cake Wars'? We Ask Jonathan Bennett Himself.
He sizzled as high school superbabe Aaron Samuels in Mean Girls and won us over with his goofy charms on Dancing With the Stars. Now Jonathan Bennett is host of the new Food Network competition series Cake Wars, premiering Monday, June 29 (8/7c). Batter up!
What the heck are you doing on food TV?
I love any opportunity to be my cheesy, nutty self. And this is the coolest contest. In each episode, four chefs compete for $10,000 and the chance to have their cake displayed at a massive corporate event or showbiz party. We do cakes for The Simpsons, DC Comics, Nintendo, Lego, Hello Kitty, even the 50th anniversary of The Sound of Music.
You're such a softie. How do you keep from getting emotionally involved?
It's so hard, especially because our judges, Waylynn Lucas, who cocreated F ōnuts, and Ron Ben-Israel, this fantastic couture cake genius, are so damn tough. A contestant can create the most beautiful, gravity-defying cake in history, and he'll be sent home if there's a fingerprint on the fondant icing. It's brutal.
Dancing With the Stars versus Cake Wars: Which pressure is worse?
Nothing is worse than being in the elimination zone on DWTS. Your stomach drops into your pants and you're like, "I need to go to the bathroom right now." When the pressure mounts on Cake Wars, I get out my iPhone, where I've already Googled a bunch of what I call "really bad dad jokes." You know, the kind only your dad thinks are funny. But they're so bad, they break the tension.
You're crazy-busy these days, juggling acting roles on two series and a movie. How much of this is due to your exposure on DWTS?
So much of it. DWTS helped people see I am more than that guy in Mean Girls. I'm so pumped to be part of the final season of [MTV's] Awkward. I'm playing Jenna's boss for eight or nine episodes-—a really cool, complex character. I'm playing a sports agent in several episodes of [VH1's] Hit the Floor, a show with a lot of dancing, and I'm also shooting the indie movie Modern Love, with Anthony Rapp [Rent]. We play guys who are engaged to be married and their families come to town for the wedding. Hilarity ensues. I even credit Cake Wars to DWTS. I feel like the Food Network will be my home for a very long while.
How do you fare in the kitchen?
I'm the guy who can't boil water. That's why I'm giving you a recipe from my mom, Ruthanne. It was the dish she served on all our big family occasions—birthdays, graduations, holidays. I've probably eaten it 4,000 times and can never get enough. When Mom passed away [in 2012], we even served it at her wake. She'd be so thrilled and honored that I'm sharing it with everyone.
Get Stuffed!
"My mom had one rule with this recipe—always make extra and share it with someone," says Bennett.
Ruthanne's Chicken Stuffed Shells
6–8 servings
Ingredients
1 package jumbo pasta shells
1 box stuffing mix, chicken flavor
2 boneless, skinless chicken breasts
½ cup mayonnaise
2 10.75-ounce cans cream of chicken soup
1½ cups shredded cheddar cheese
Instructions
Cook shells as directed. Cook stuffing as directed and let cool. Boil chicken, cool down a bit and cut in small pieces or shred. Mix chicken with mayo, then fold in stuffing. Thin soup with ½ cup water per can, and spoon a small amount on bottom of a 9 x 12 pan. Stuff shells with mixture and place in pan. Spoon remaining soup over shells, and top with cheese. Coat foil with cooking spray and cover pan tightly. Bake at 350 degrees for 35 to 45 minutes.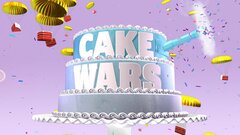 Powered by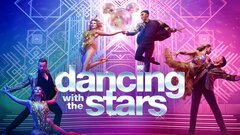 Powered by