Jimmy Kimmel to Return as 2018 Oscars Host
Make that two in a row for Jimmy Kimmel. ABC announced Tuesday that the late-night host has been tapped to return as emcee of the 90th Academy Awards ceremony. Kimmel hosted the 89th annual ceremony earlier this year.
"Jimmy, Mike and Jennifer are truly an Oscar Dream Team," said Cheryl Boone Isaacs, Academy President. "Mike and Jennifer produced a beautiful show that was visually stunning. And Jimmy proved, from his opening monologue all the way through a finale we could never have imagined, that he is one our finest hosts in Oscar history."
Producers Michael De Luca and Jennifer Todd are also set to return.
"Hosting the Oscars was a highlight of my career and I am grateful to Cheryl, Dawn and the Academy for asking me to return to work with two of my favorite people, Mike De Luca and Jennifer Todd," said Kimmel in a statement. "If you think we screwed up the ending this year, wait until you see what we have planned for the 90th anniversary show!"
Warren Beatty and Faye Dunaway caused quite a stir at the 2017 Oscars ceremony when they handed the Best Picture award to LaLa Land instead of the rightful winner, Moonlight. The flub was due to an error by a PricewaterhouseCoopers accountant.
90th Academy Awards, Sunday, March 4, 2018, ABC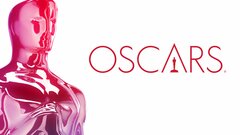 Powered by