Five Things to Know About Mysterious Wayward Pines (SPRING PREVIEW)
In the event series Wayward Pines, Secret Service agent Ethan Burke (Matt Dillon) visits an Idaho town in search of his former partner, Kate (Carla Gugino), where he discovers big secrets among its residents–and an even bigger mystery: What exactly is this place? Here's what to heed before paying a visit.
1. It was originally a book series.
Executive producer Chad Hodge based the show on the Pines trilogy, by Blake Crouch. "There are differences, but it absolutely captures the spirit," Hodge says.
2. Oscar nominees abound.
In addition to Dillon (Crash), Terrence Howard (Hustle & Flow), Melissa Leo (a winner for The Fighter), and Juliette Lewis (Cape Fear) all play Pines townsfolk. And director M. Night Shyamalan (a nominee for The Sixth Sense) helmed the pilot.
3. But don't get too attached.
Ethan realizes that the citizens of Wayward Pines are in danger and some will die. "It's the natural world of the show," Hodge says.
4. Details matter.
Note the small things, hints Hodge–like the number of cars on the street–to solve the main mystery of what the town actually is.
5. Expect answers.
Before filming began, producers wrote a 110-page bible to ensure they had resolutions to every question posed. "It was like baking a cake," Hodge says. "I had to make sure that there weren't holes!"
Wayward Pines, Premieres Thursday, May 14, 9/8c, Fox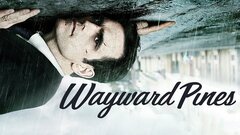 Powered by