QUIZ: How Well Do You Know 'Outlander' Star Sam Heughan?
Fans of Starz's time-traveling series Outlander have a soft spot in their hearts for the show's main love interest and lead character Jamie Fraser, played by Scottish actor Sam Heughan.
In honor of his 37th birthday on April 30, we decided to see just how well #TeamJamie fans know the man behind the character.
RELATED: Sign up for TV Insider's Outlander newsletter
Outlander returns in September on Starz.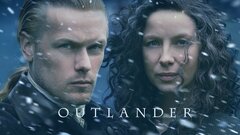 Powered by