What's Worth Watching: Better Call Saul Shows a New Man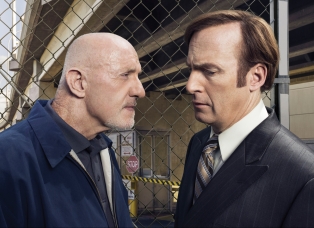 Better Call Saul, "Uno" (Sunday, Feb. 8, 10/9c, AMC)
Forget everything you thought you knew about Saul Goodman. For that matter, forget your preconceptions of what a prequel, sequel, or TV spinoff tends to be. The one thing the highly anticipated Better Call Saul most definitely is not is a ripoff of the beloved modern classic Breaking Bad.
Series co-creators Vince Gilligan and Peter Gould have tapped into a heretofore unknown sympathetic side of the character. Before he was Saul, he was down-on-his-luck ambulance-chasing Albuquerque lawyer Jimmy McGill (Bob Odenkirk, submerging his swagger in a veneer of tragicomic desperation). Set in 2002, years before Walter White began his transformation into Heisenberg, Better Call Saul uses a similar formula of dark humor punctuated by outlandishly macabre twists to depict Jimmy's descent into a criminal underworld.
She Picks Great TV Roles
Louis-Dreyfus' post-Seinfeld triumphs far outrank her misfires. Yeah, she only had one season of the forgotten sitcom Watching Ellie, but she also had brilliant smaller roles on critical darlings like Arrested Development, Curb Your Enthusiasm, and Web Therapy. She won an Emmy for her work on The New Adventures of Old Christine, which ran for four seasons. And even after all that, she upped the ante with her brilliant work on HBO's Veep. She has a rare gift for playing edgy, complicated, and often unlikable characters and making them downright beloved. If there are no good roles for women in Hollywood past a certain age, it's because JLD has them locked down.
She Picks Great Movie Roles
Even harder than a famous sitcom star finding work on the small screen, is finding work on the big screen. While Louis-Dreyfus hasn't spent as much time in movies as she has on television, she's had the chance to show off a whole different side of her talents. 2013's winning, heartfelt romantic comedy Enough Said gave audiences the chance to see her in a new light (as well as her co-star, the late, great James Gandolfini) and proved that she has just as much dramatic range as she does comedic. That will come in handy if Louis-Dreyfus does, indeed, star in the reported remake of Force Majeure, a movie that delicately balances awkward comedy and relationship drama, something she can play with expert detail.
She Knows How to Have Fun
The actress is wildly famous but keeps her private life private. Still, she has a hell of a lot of fun with her time in the public eye. Whether she's whooping it up with the likes of Bryan Cranston at the Emmys or Reese Witherspoon at the Golden Globes, Louis-Dreyfus is always an awards show highlight. That's because the funny lady has a good, healthy sense of humor about herself. Case in point: she laughed off a jab during Jimmy Kimmel's Mean Tweets segment and walked off her Hollywood Walk of Fame misspelling. She's just as funny as herself off-screen as she is in character on-screen.
She's a Living Legend
Seinfeld cemented her place in television history, but it's no longer the only role she's known for. Breaking free of an iconic roles is no small feat. She's become a comedy powerhouse in her own right, and she'll go down as one of the all-time greats. It's a rare, wonderful thing, but hey, so is she.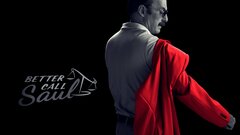 Powered by