Trouble Ahead on Blue Bloods: What to Expect
What to watch for as CBS cop drama Blue Bloods returns tonight:
Commissioner Frank Reagan (Tom Selleck)
In the coming weeks, Frank could anger both his subordinates and his boss as he faces a couple of thorny ethical issues. On February 6, the commish and his second-in-command, Lieutenant Gormley (Robert Clohessy), clash when Gormley's pal, a narcotics detective, is suspected of using police intel to make profitable real estate deals. Then on February 13, Mayor Poole (David Ramsey) asks Frank to help the deputy mayor's boyfriend, who has been arrested for ­disorderly behavior. "It's a hard decision, since Frank serves at the pleasure of the mayor," says executive producer Kevin Wade. "He is appointed by the mayor and can be summarily fired by the mayor."
Det. 1st Class Danny Reagan (Donnie Wahlberg)
In the February 6 episode, Danny and his partner, Maria Baez (Marisa Ramirez), are caught up in a twisty investigation of a murder in a so-called poor-door building, where rent-subsidized tenants must use a separate entrance. "Danny gets a little education from his Hispanic partner as we give both sides of the issue," Wade says. A few weeks later, the hotheaded cop, who, Wade adds, is "known to throw himself perhaps 10 yards too far into his work," has an extremely emotional reaction when Detective Baez is taken hostage by a desperate man right in the precinct house.
ADA Erin Reagan (Bridget Moynahan)
Once again the legal-eagle single mom makes a connection in the district attorney's office–but this time it's not the romantic kind. Erin–who has previously had flings with two of her bosses–teams up with investigator Alex McBride (James Lesure). "They create a compelling chemistry," says Wade, "and they'll be partnered on legal cases for a number of episodes. We're looking for new ways to tell Erin's story, now that her daughter is off to college."
Officer Jamie Reagan (Will Estes)
Though an affair between Jamie and his partner Edit "Eddie" Janko (Vanessa Ray) would be verboten, the sparks between them are hard to ignore. "They grow even closer when Janko kills her first perp in the line of duty and Jamie tries to help her deal with it," says Wade, who adds that next season, look for a push from the Harvard Law grad to make detective: "He's overdue for that promotion." And, maybe, a chance at love.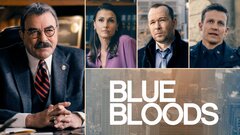 Powered by