What's On: 'Law & Order: SVU' marks its 400th episode with a typically twisted fable of sex and death
Law & Order: Special Victims Unit (9/8c, NBC): The venerable crime drama—the last L&O currently standing—marks its milestone 400th episode (directed by Mariska Hargitay) with a psychologically twisted instant classic of a case, involving a manipulative psychiatrist (Sarah Wynter) whose teenaged son is put on trial for shooting the intruder he finds sexually assaulting his mother, although the culprit turns out to be someone the boy knows very well. Leave it to Lt. Benson (Hargitay) and ADA Barba (Raul Esparza) to sort out this ugly mess.
black-ish (9:30/8:30c, ABC): It's usually a cause for celebration at the Johnson home when the gender of the new arrival is revealed, but when Dre (Anthony Anderson) chooses a culturally resonant name for the baby-to-be, neither Bow (Tracee Ellis Ross) nor Ruby (Jenifer Lewis) are thrilled. And when have they ever agreed on anything?
Legion (10/9c, FX): Inspired by a Marvel comic, this mesmerizing head-trip of a series, from Fargo's Noah Hawley, is cryptic and creepily disorienting as it goes inside the troubled mind of David Haller (Downton Abbey's charismatic Dan Stevens). His explosively psychic abilities are diagnosed as mental illness but may instead mask super powers that make him a pawn in a greater war. What's real and what isn't? It's not always easy to tell.
Inside Wednesday TV: If it's Valentine's Day on ABC's Modern Family (9/8c), it must be time for Phil Dunphy (Ty Burrell) to bring his alter ego "Clive Bixby" out of storage to rekindle the romance with Claire (Julie Bowen). … PBS's high-flying three-part docu-series City in the Sky (10/9c, check local listings at pbs.org) takes a global look at the aviation industry, from the manufacture of modern aircraft to the operation of the world's busiest airports. The first installment, "Departure," details what it takes to get millions of daily passengers off the ground. … CBS's Code Black (10/9c) wraps its second season with the doctors consulting the CDC to stop the viral outbreak at Angels Memorial.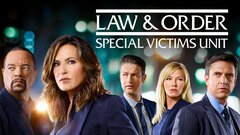 Powered by