5 Tweets Prove 'The Bachelor' Fans Have More Emotional Intelligence Than Corinne and Taylor
Another week, another weak choice by The Bachelor's man of the hour Nick Viall. Seriously, keeping Corinne around…again? Not that Taylor was a total winner, either. In fact, the only reasonable choice should have been sending them both packing after their two-on-one beetch sesh in the Lousianna bayou.
And based on a sampling of Bachelor Nation tweets, it seems viewers didn't fall for the voodoo that these two do for screen time, either.
1. Honestly, enough with their constant bickering.
Corrine and Taylor – literally STFU #Bachelor

— Eric Garth (@EricGarth12) January 31, 2017
2. Topical and so true.
This 2-on-1 date reminds me a lot of the election and also the Super Bowl. You're just routing against who you want to lose more. #bachelor

— Erica Hess (@EHess400) January 31, 2017
3. Who knew we'd someday look to Ashley I. for comfort?
I hope they leave Taylor in the bayou so we can relive this iconic #bachelor moment pic.twitter.com/d3NJjqjBvG

— Athena (@TVaddictLIVE) January 31, 2017
4. Best Bachelor side guy since Paradise's bartender.
My question from the #Bachelor tonight, what was the deal with the long-haired Bayou boat driver? Screw Nick, let's dig in to his story.

— Joe Couillard (@JayJayCee13) January 31, 2017
5. So say we all.
Nick you idiot #bachelor

— Erkk✨ (@Erikaa_Romero) January 31, 2017
The Bachelor, Mondays, 8/7c, ABC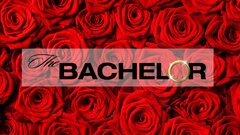 Powered by