The Bachelor: Farmer Chris Brings the Matchmaking to Iowa
Will you accept this ear of corn? Chris Soules–the 33-year-old hunky farmer from Iowa who was last seen getting jilted on Andi Dorfman's season of The Bachelorette–is back, and this time he's the one driving the tractor. Here, we dig up all the details on the new Bachelor's crop of would-be wives.
In the premiere, you meet 15 women–and then get a surprise later when 15 more roll up! What was going through your head? When I thought the first 15 were all I was going to meet, honestly, I was OK with that–because there was a lot of potential there. Finding out there were more limos to come was overwhelming! I kept waiting for the quality to decline. It didn't.
How did you keep all of their names straight? Did you have to build a memory palace? I tried! I found out my limitations real quick. I was taught that if you repeat someone's name in your mind two to three times while talking that you'll remember it–but there was just no way.
You work for your family's farming business in Iowa and have no plans to leave. Did that give any of the women pause? Any time you're considering moving to a town with a population of 450 people, it plays into the decision–it has to. With Andi, it was kind of a dealbreaker, but on my season they were prepared for it. And we spent a significant portion of time in Iowa during the show because I wanted them to see what my real life was about.
One of the promos for the upcoming season features a pregnancy test–have you been getting grilled about that? My family and friends have all been asking me about it–and I've done my best to stay out of the grocery store as much as possible!
The Bachelor, Mondays, 8/7c, ABC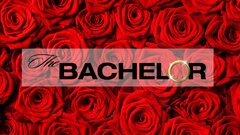 Powered by