'Route 66' Star George Maharis Dies at 94
Route 66 star George Maharis, who played Buz Murdock on the 1960s CBS drama, has died at age 94.
The actor died on Wednesday, May 24, at home in Beverly Hills, as longtime friend and caregiver Marc Bahan told The Hollywood Reporter.
Premiering in 1960, Route 66 followed two young men taking a Chevrolet Corvette convertible across America and searching for adventure, with Maharis' Buz Murdock joining Martin Milner's Tod Stiles for the cross-country journey.
Maharis, Milner, and the rest of Route 66's cast and crew shot the TV show on location at waypoints from coast to coast. "Nobody else ever did that, to my knowledge," Maharis said in a 2007 interview with Route 66 News. "We worked six days a week, sometimes seven, because we were always behind schedule. You got up at 5 in the morning, and you get back to your motel at 7 or 9 at night, sometimes even later."
As the dark-haired Queens native lit up the small screen, he also embarked on a music career with Epic Records, and his 1962 cover of "Teach Me Tonight" reached No. 25 on the Billboard Charts.
During Route 66's third season, however, Maharis left the show due to the lingering effects of a case of hepatitis, and he was replaced by Glenn Corbett, who played Linc Case for the remainder of the show's run.
"The doctor said, 'If you don't get out now, you're either going to be dead, or you're going to have permanent liver damage,'" Maharis told Route 66 News. "I wasn't interested in leaving the show. I enjoyed it; I was having a good time. It probably could have gone two or three more years, and I think they even had plans of taking the show to Europe. … I was trying to recuperate, and there was all the crap going on about how I wanted more money. It was all garbage. Some people even tried to make it like I never had hepatitis at all. But it's all in the doctor's reports. I was just ill. It took me two-and-a-half, three years to recuperate before I started working again."
In the 1970s, Maharis starred in the short-lived ABC procedural The Most Deadly Game, playing criminologist Jonathan Croft, and he guest-starred in a number of TV shows, including Mission: Impossible, Marcus Welby, M.D., The Bionic Woman, Police Story, and Fantasy Island. His last role came in 1993, in the Drew Barrymore movie Doppelganger.
He is survived by a brother and sister, according to THR.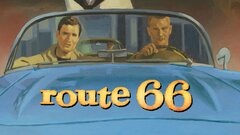 Powered by