'The X-Files': Ryan Coogler in Talks to Reboot Classic Series
The X-Files hasn't aired a new episode since its 11th season in 2018, but according to creator Chris Carter, there could be a project in the works from Black Panther and Creed director Ryan Coogler. In a conversation with On the Coast With Gloria Macarenko, Carter hinted that Coogler might be involved with the franchise's future.
"I just spoke to a young man… Ryan Coogler… who is going to remount The X-Files with a diverse cast," Carter said. "So he's got his work cut out for him because we covered so much territory."
As of 2020, Carter was set to produce an animated spinoff comedy series called The X-Files: Albuquerque for Fox, Bloody Disgusting pointed out, initially breaking the report. The show would follow a team of misfit agents who investigate X-Files cases too bizarre for Mulder and Scully to handle, according to TV Line. The series had a pilot episode being written and executive produced by Rocky Russo and Jeremy Sosenko, known for their work on Netflix's Paradise PD.
However, given this new information about a Coogler-attached project, many speculate if the animated series is still in development.
The X-Files Seasons 10 and 11 aired in 2016 and 2018. It ended with Gillian Anderson's detective persona revealing she was pregnant. Fans didn't receive the creative choice well, nor did Anderson, who left the series after Season 11 ended.
In an interview from 2022, Anderson told Variety, "It just feels like such an old idea" to return to The X-Files. "I've done it, I did it for so many years, and it also ended on such an unfortunate note."
She continued, "In order to even begin to have that conversation [about another season], there would need to be a whole new set of writers, and the baton would need to be handed on for it to feel like it was new and progressive."
So a continuation or reboot of the series without the original creator, Anderson, or co-star David Duchovny, but instead a new fresh cast, may be on the horizon. However, potentially involving a filmmaker like Coogler could bring fresh air to the franchise, enough to bring all three back into the fold.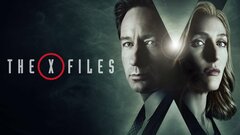 Powered by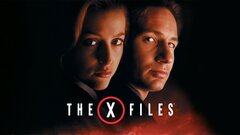 Powered by