Lady Gaga Dedicates Stripped Down 'Hold My Hand' Oscars Performance to Tony Scott (VIDEO)
After it looked like Lady Gaga's "Hold My Hand" from Top Gun: Maverick was going to be the only nominee for Best Song not performed during the 2023 Oscars — due to her schedule and timing needed to prepare — that changed right before the awards show.
"I wrote this song with my friend Bloodpop for the film Top Gun: Maverick in my studio basement. It's deeply personal for me," Lady Gaga said when we first saw her on the Oscars stage. "I think we all need each other. We need a lot of love to walk through this life. And we all need a hero sometimes. There's heroes all around us, in unassuming places, but you might find that you can be your own hero, even if you feel broken inside."
What followed was a very stripped down performance of "Hold My Hand" from Lady Gaga, which was, of course spectacular. After, on the screen, was a dedication to the director of the first Top Gun, which came out in 1986: "In Memory of Tony Scott." The 68-year-old filmmaker committed suicide in 2012 by jumping off a bridge in California.
"Hold My Hand" is up for Original Song again "Applause" from Tell It like a Woman, "Lift Me Up" from Black Panther: Wakanda Forever, "Naatu Naatu" from RRR, and "This Is A Life" from Everything Everywhere All at Once, all of which are being performed at the 95th Annual Academy Awards.
The nominee for Original Song is just one of six Top Gun: Maverick received this year at the Oscars. It was also nominated for Best Picture, Best Adapted Screenplay, Best Achievement in Film Editing, Best Sound, and Best Achievement in Visual Effects. Host Jimmy Kimmel also spoofed it leading into his opening monologue.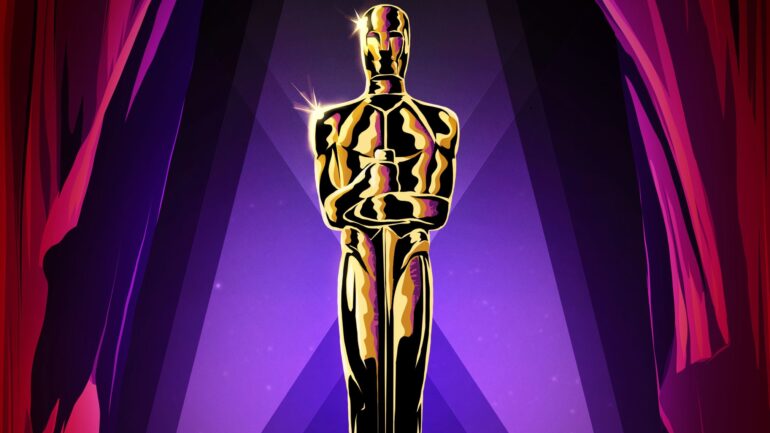 Powered by