'Jeopardy!': Mayim Bialik's Return Date Announced – Fans React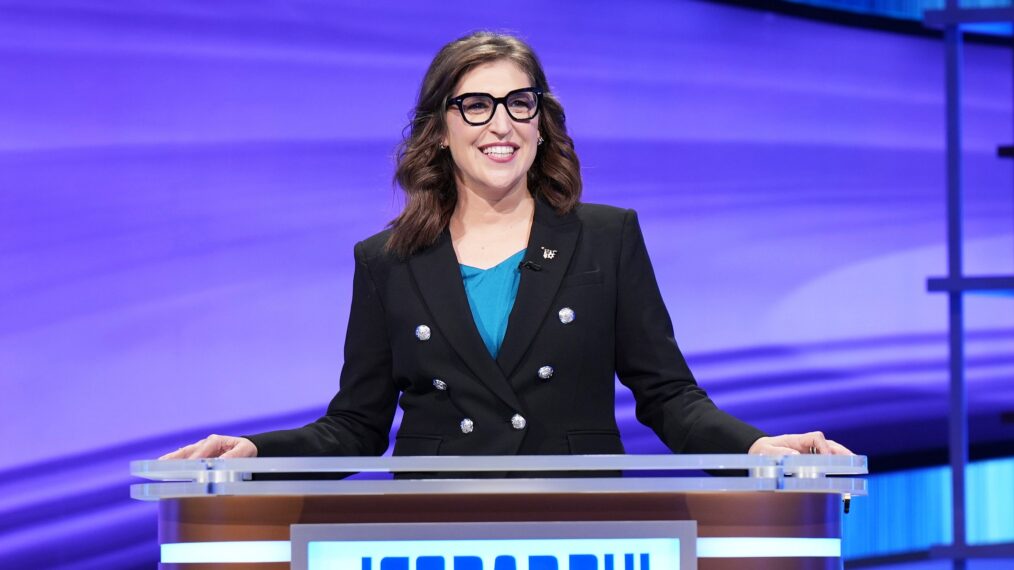 Mayim Bialik is set to return to Jeopardy! on February 20, taking over from Ken Jennings, who has been handling hosting duties on the currently airing 39th season since September.
The Call Me Kat star will begin her latest stint with a High School Reunion Tournament, which will run for 14 episodes in place of regular episodes from February 20 to March 9. The special competition will see 27 former Teen Tournament contestants battling it out for a $100,000 prize and a guaranteed spot in the 2023 Tournament of Champions.
Bialik, who recently hosted the prime-time Celebrity Jeopardy! episodes, will remain on as host of the regular show following the High School Reunion tournament, while Jennings will take a break. It is not currently known when Jennings will return to the role.
As always, Jeopardy! viewers were divided when it came to their preferred host, with some dreading Bialik's upcoming return.
"Love Ken Jennings as Jeopardy's host…will stop watching when the "actress' returns," wrote one fan on the official Jeopardy! Facebook page. "She is awful…distracting, annoying, impressed with herself. While Jennings is a gentleman…so much better!!"
"I can't believe they're bringing Bialik back. She's just terrible," added another. "Watching her turn Celebrity Jeopardy into something unwatchable was a shame. Jeopardy has a great host. Why do we need a crappy one?"
"I really don't care about Mayim Bialik's views on vaccinations or anything else. She's just not a good Jeopardy host. I dread her episodes. Sorry," tweeted another viewer.
However, others were excited about Bialik's return to the show, with many praising her recent run on Celebrity Jeopardy! One fan tweeted, "I also prefer Mayim as host. I can't explain it but I feel like she brings a certain kind of "spark" that is lacking in ole What's His Yap."
"Watching Celebrity Jeopardy and I don't get the hate for Mayim Bialik. She does a great job," added another, while one Twitter user said, "Luv celebrity Jeopardy. Mayim was a terrific host. So much more exciting & fun, than regular jeopardy."
How do you feel about Bialik's return? Let us know in the comments.
Jeopardy!, Weeknights, Check your local listings