Don Cheadle Has 'Mo Problems' When He Competes on 'Lip Sync Battle' (VIDEO)
The competition heats up this week on Spike's Lip Sync Battle when actor Don Cheadle takes on comedian Wanda Sykes.
The former House of Lies star performs "Mo Money Mo Problems" by The Notorious B.I.G. (ft. Puff Daddy & Mase) in a silver jumpsuit that looks like he's stepping right out of the late '90s. The celebrated hip-hop single was released back in 1997, and is celebrating its 20th anniversary later this year.
RELATED: Why NBC Rejected Jimmy Fallon's Lip Sync Battle
The two competitors last worked together on Season 5 of Cheadle's Showtime comedy when Sykes guest starred as, Rita, a confidant to Cheadle's character Marty, for a three-episode arc in the show's final turn.
Check out the clip below to see Cheadle show off his chops as he lip syncs to Biggie. His swag isn't bad!
Lip Sync Battle, Thursdays, Spike, 10/9c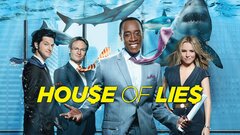 Powered by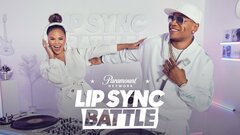 Powered by